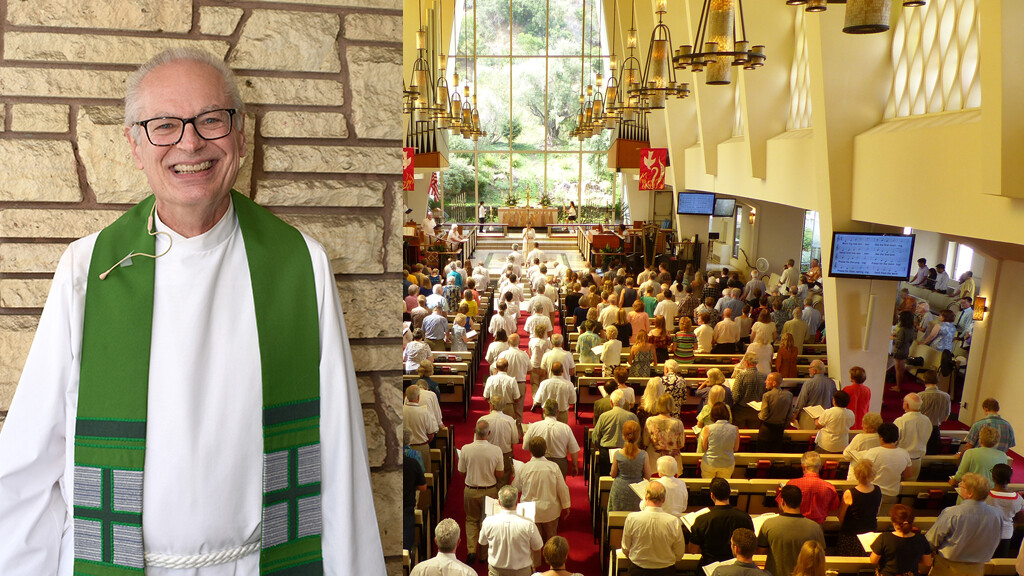 We give a warm welcome to Rev. Craig Dorval as our new interim Lead Pastor. Some of you will remember Pastor Dorval from his time serving First Church 1998-2001. We are thankful to Pastor Dorval for stepping in to lead this congregation and staff, beginning July 1, 2019 until the new Lead Pastor starts on January 1, 2020.
About Rev. Craig Dorval
Craig and his wife Merrie became members of First Church in 1990, and joined the Evangelism and Finance Committees. During his time here he was called into the ministry, and was honored to be approved for candidacy by First Church. In 1995 he was ordained
after receiving his M.Div. degree from the Claremont School of Theology.
He served First Church as an Associate Minister from 1998 to 2001, with an emphasis on membership and evangelism. He has also served United Methodist Churches in Mission Hills, Chula Vista, Ocean Beach, and Julian, and was appointed Senior Minister of St. Mark's UMC in Bay Park in July 2012. Since that time, St. Mark's has seen significant growth in participation across its programs by members and visitors from the community. In addition, the church has grown significantly in its responsiveness to both missional need and inter-religious concerns.
After Merrie's death in 2017, Craig moved to Normal Heights, and he shares his home with three cats and two dogs. He visits California's central coast as often as he can, and he loves music—he listens almost everywhere he goes!
Craig grew up in Lutherville, Maryland, and received his B.A. from Washington and Lee University in 1976. After a stint in commercial radio and as a counselor at a Lutheran group home, he began his first career, in public broadcasting, at WBHM in Birmingham, Alabama. He moved to San Diego in 1978, and for 26 years worked for KPBS in a variety of capacities, including on-air fundraiser, development consultant, radio program
director, and manager. He was also an instructor in the San Diego State communications department.