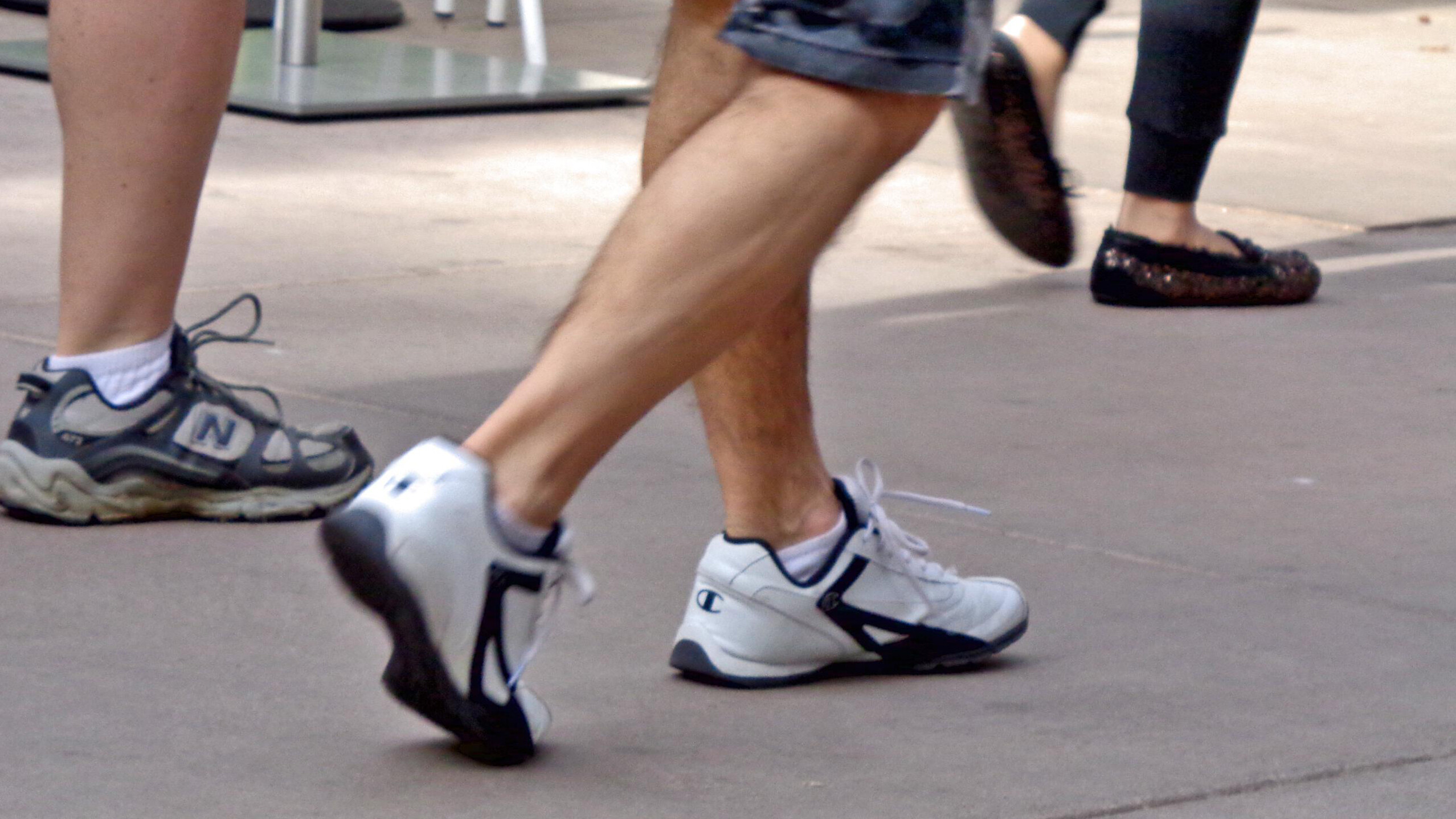 Join Your Church family & Friends for a Walk Near You
Rev. Hannah invites you to join her for leisurely walks to discover some of our city's beautiful parks. Most of the scheduled walks allow for you to bring your dog and you are, of course, always welcome to bring a friend, too.
Each walk will start promptly at 2 PM. Remember to bring water, hat, and comfortable walking shoes. In case of rain, the walk is canceled. Parking can be a challenge in popular hiking spots on Sundays, please consider car pooling.
RSVP IN ADVANCE
To join us, find a walk from the list below and RSVP. If you have problems registering or would like to meet up for one-on-one conversation before the walk begins, please email Rev. Hannah directly, .
List of walks: More details below.
1.
Date: Sunday, February 6
Time: 2 PM
Location: UNIVERSITY HEIGHTS (TROLLEY BARN PARK)
Address: 1943 Adams Ave, San Diego, CA 92116
Parking: Street Parking
Meet up at: Sidewalk adjacent to the park
Difficulty: Easy, flat, paved
Length: Your choice
Dogs allowed: Yes
RSVP by 2/5
2.
Date: Monday, February 7
Time: 2 PM
Location SANTEE LAKES
9310 Fanita Pkwy, Santee, CA 92071
Parking: $4
Meet up at: Tin Fish Restaurant
Difficulty: Easy, flat
Length: Your choice
Dogs allowed: Only in limited areas
RSVP by 2/6

3.
Date: Tuesday, February 8
Time: 2 PM
Location: CLAIREMONT (Mt. Acadia Neighborhood Park)
3865 Mt. Acadia Blvd San Diego, CA 92111
Parking: Free
Meet up at: Mt. Acadia Neighborhood Park
Difficulty: Easy, flat
Length: Your choice
Dogs allowed: Yes
RSVP by 2/7
4.
Date: Thursday, February 17
Time: 2 PM
Location: LA JOLLA (Mt Soledad National Veterans Memorial)
6905 La Jolla Scenic Dr S, La Jolla, CA 92037
Parking: Free
Meet up at: Mt Soledad National Veterans Memorial
Difficulty: Easy, grassy
Length: Your choice
Dogs allowed: Yes
RSVP by 2/16

5.
Date: Saturday, February 19
Time: 2 PM
Location: East Shepherd Canyon Tierrasanta
Parking: Free
Meet up at: Vons Parking Lot at 10460 Clairemont Mesa Blvd, San Diego CA 92124 (near Circle K)
Difficulty: Easy Stroll
Length: Your choice
RSVP by 2/18
6.
Date: Sunday, February 20
Time: 2 PM
Location: TORREY PINES
12600 North Torrey Pines Rd, San Diego CA, 92037
Parking: Free street parking or parking lot for a fee
Meet up at: the South Beach Lot
Difficulty: Intermediate, hilly
Length: 4 miles
Dogs allowed: No
RSVP by 2/19

7.
Date: Monday, February 21
Time: 2 PM
Location: LAKE MURRAY
5540 Kiowa Dr La Mesa, CA 91942
Parking: Free
Meet up at: Lake Murray Path-West
Difficulty: Easy, flat
Length: Your choice
Dogs allowed: Yes
RSVP by 2/20

8.
Date: Tuesday, February 22
Time: 2 PM
Location: MISSION BAY PARK
1093 E Mission Bay Dr San Diego, CA 92109
Parking: Free
Meet up at: Playa Pacifica Park
Difficulty: Easy, flat, grassy
Length: Your choice
Dogs allowed: Yes
RSVP by 2/21

9.
Date: Saturday, February 26
Time: 2 PM
Location: MISSION TRAILS (Clairemont Mesa)
11440 Clairemont Mesa Blvd San Diego, CA 92124
Parking: Free
Meet up at: Mission Trails Clairemont Mesa Trailhead
Difficulty: Intermediate, hilly
Length: 3-4 miles
Dogs allowed: Yes
RSVP by 2/25

10.
Date: Tuesday, March 1
Time: 2 PM
Location: OCEAN BEACH
1253 Sunset Cliffs Blvd, San Diego, CA 92107
Parking: Street parking
Meet up at: Sunset Cliffs Beach
Difficulty: moderate, hilly
Length: 2-3 miles
Dogs allowed: Yes
RSVP by 2/28

11.
Date: Sunday, March 6
Time: 2 PM
Location: MISSION TRAILS (Santee)
Father Junipero Serra Trail and Bushy Hill Drive
Parking: Free
Meet up at: Parking lot on the Santee side
Difficulty: Easy to moderate, dirt road
Length: 2-3 miles
Dogs allowed: Yes
RSVP by 3/5
12.
Date: Monday, March 7
Time: 2 PM
Location: HARRY GRIFFEN PARK, LA MESA
9550 Milden St, La Mesa, CA 91942
Parking: Free
Meet up at: By playground area
Difficulty: Easy, flat, grassy
Length: Your choice
Dogs allowed: Yes
RSVP by 3/6

13.
Date: Tuesday, March 8
Time: 2 PM
Location: LAKE POWAY
14644 Lake Poway Road Poway, CA 92064
Parking: Free on Tuesdays
Meet up at: by Recreation Office
Difficulty: Intermediate, hilly
Length: 3 miles
Dogs allowed: Yes
RSVP by 3/7

14.
Date: Wednesday, March 9
Time: 2 PM
Location: LAKE MIRAMAR
10710 Scripps Lake Dr San Diego, CA 92131
Parking: Free
Meet up at: Parking lot by the restroom
Difficulty: Easy, flat, paved
Length: 5 miles
Dogs allowed: Yes
RSVP by 3/8