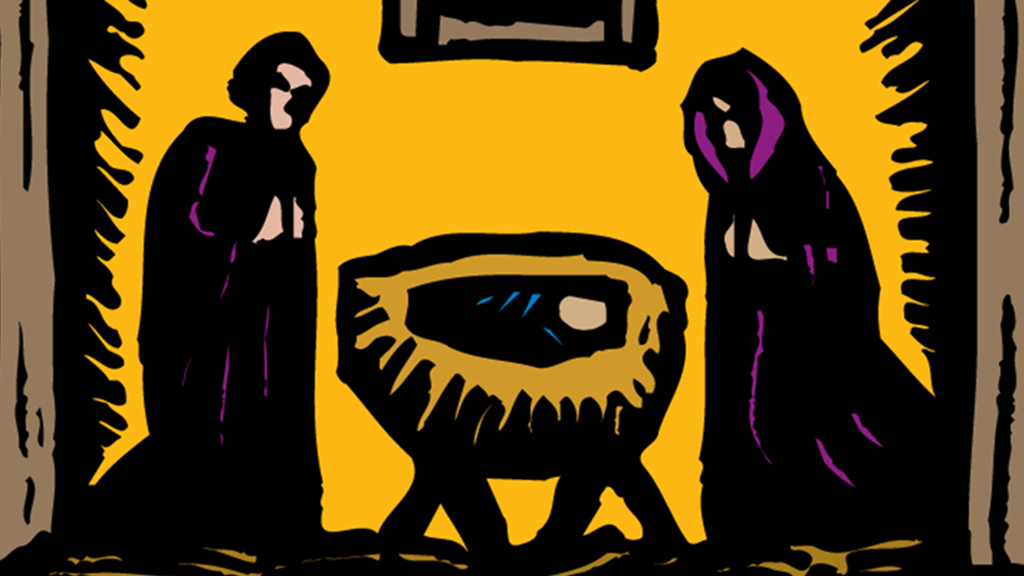 Where have you Been?
Whenever I travel, I try to find something to bring back from the places I've been. I've brought back Christmas ornaments, crosses and creche sets. Although some of my creche sets I have are from the store down the street! That's ok! If you have some nativity scenes, I invite you to share your collection with our congregation. - Rev. Trudy
"The Journey of Christmas" pilgrimage through the Mission Valley campus returns this year. The first stop is the Linder Patio and to view inside the windows of Linder Lounge at a display of nativity scenes. We invite you to share yours. Here's how:
Prepare your set

(s) by making sure all the pieces of the Creche set are in one box.

Label the box

with a description of the creche, the number of total pieces in the set, your name and contact information.

Place a sticker on the bottom of the figure of Mary indicating the number of individual pieces that go with her and your name.
Drop off your Creche set at the church office weekdays, during office hours (9 AM - 4 PM)through Friday Dec. 10, or bring to Linder Patio following the service on Sunday, Dec. 12.
Then come back sometime between Saturday December 19 through Christmas Day to view everyone's collection!