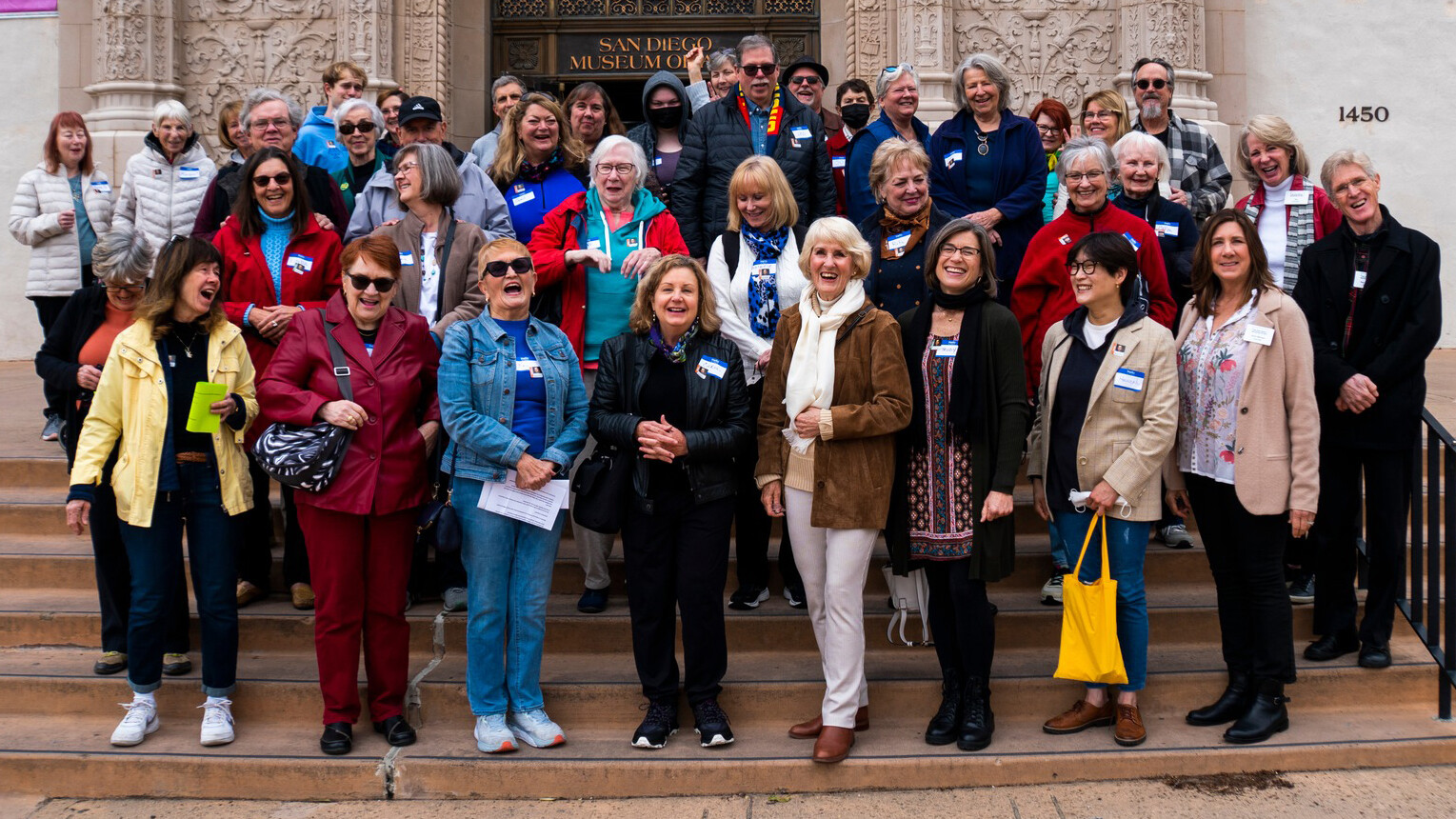 Another wonderful program offered by First UMC San Diego is the San Diego School of Christian Studies (SDSCS)
Did you know this group was started over thirty years ago with its primary mission to offer meaningful theological and educational opportunities for participants? Long-time church members, Drs. Kathee and Ben Christensen contributed greatly, both financially and with their time and efforts, to sustaining SDSCS. Their legacy continues to be realized through the numerous presentations and workshops offered over the past several years.
Due to the pandemic, SDSCS was forced to take a two-year hiatus. Beginning again in 2022-2023, SDSCS was back, offering six events. The theme for the year was "Who Is My Neighbor." Inspirational experts provided lectures and panel discussions on such topics as world religions, and how to connect with our neighbors, those close by as well as those in another part of the world! In addition to these wonderful presentations, participants took field trips: one to Chicano Park, featuring the history of the neighborhood and how the people came together to develop a park rich in art that tells a story; and another to the San Diego Museum of Art where attendees were guided through the museum by knowledgeable docents who presented various art pieces based on religious themes. View recorded lectures below.
Indeed, it was a busy year for SDSCS. Participant feedback was very positive. SDSCS Planning Council Chair Kay Gilbert and Council members are currently developing the program offerings for 2023-2024. Some tentative topics under discussion include: faith-based underpinnings of climate change; the plight of unhoused youth in San Diego; and re-Wilding the church—connecting with others in a digital culture.
Be on the look out for the 2023-2024 SDSCS brochure which will be available in late summer.
Christine Hoffman and Kay Gilbert
Past Lectures (recordings)
Who is My Neighbor: A Global Perspective.
Who is inside the sacred circle, and who is out? And who gets to decide? How do various religions, philosophies, and wisdom traditions frame these vital questions? Join us as we explore this ancient and timely challenge.
Speaker: Professor Peter Bolland
Saturday, September 24, 2022
About the speaker: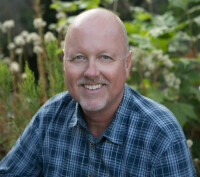 Professor Peter Bolland is the Philosophy and Humanities Department Chair at Southwestern College where he teaches world religions, Asian philosophy, world mythology, and ethics. A columnist for Unity Magazine and author of the upcoming book, The Seven Stone Path: An Every-day Journey to Wisdom, Professor Bolland is a frequent speaker and workshop facilitator at a wide variety of churches, spiritual centers, and learning centers like San Diego Oasis, The Osher Institute of Life Long Learning at SDSU, the Chopra Center, the San Diego Vedanta Monastery, and more. For more information visit peterbolland.com.
Broad Commonalities & Differences
of the Abrahamic Faiths

Join these Interfaith Leaders in discussing what it means to be a neighbor to others & with others in the Islamic, Jewish, & Christian faiths. Addressing the question of who is my neighbor, we will examine sources of faith authority & the impact of that authority.

11/12/22 - Panel discussion with Rev. Trudy Robinson, Imam Taha Hasanne & Rabbi Jason Nevarez


About the panel speakers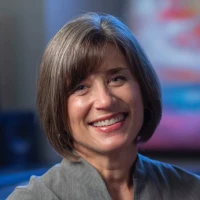 A graduate of Iliff School of Theology in Denver, Colorado, Rev. Trudy Robinson is Lead Pastor for First United Methodist Church of San Diego, and is a United Methodist ordained elder in the Rocky Mountain (Legacy) Conference. Rev. Trudy says, "I believe in the Methodist tradition in which scripture, tradition, experience, and reason are employed to understand God and the divine-human relationship. I believe in John Wesley's insistence that faith be put into action as there is no holiness apart from social holiness. I believe in God's grace, which is shorthand for forgiveness, love, mercy and the endless elicitation to have each of us become our whole, best selves.
Imam Taha Hassane has served as the Imam/Director of the Islamic Center of San Diego since September, 2004. Imam Taha graduated from the Institute of Islamic Studies at the University of Algiers, Algeria, and served as a high school teacher and Imam in Algeria before coming to the United States. He holds a Master's degree of theology in Islamic studies from the Graduate Theological Foundation, South Bend, Indiana. In addition to his regular duties at ICSD, Imam Taha is a preacher & lecturer; religious adviser of Muslim students; a member of the Interfaith Advisory Board of the San Diego District Attorney Office; and Board member of the National Conflict Resolution Center & the Interfaith Shelter Network.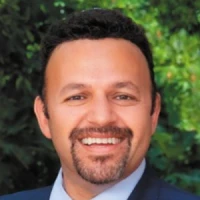 Originally from New York City, Rabbi Jason Nevarez serves as Senior Rabbi of Congregation Beth Israel in San Diego. He maintains community involvement, conducts pastoral counseling; and sees the sacred work of the synagogue as ever striving to reach beyond its walls. A graduate of the University of Michigan, Ann Arbor, he was ordained by the Hebrew Union College-Jewish Institute of Religion in New York in 2006, where he earned Master's degrees in both Hebrew Literature and Religious Education. Rabbi Jason Nevarez has done outreach, educational and social justice work in Israel and Latin America, combining his global experiences with innovation and immersive learning/education across the generations of people he serves. He is an alum of the STAR (Synagogues: Transformation and Renewal) Executive Leadership Program, a Fellowship for Visionary Leaders, and is immediate Past Chair of the Northern Westchester Interfaith Council. He is mentor for Rabbinical students at HUC-JIR, the Reform Movement's Flagship Seminary.
Being Human Takes Practice
Rev. Dr. Carter will have us realize more deeply than ever what it means to be spiritually human with others by diving into the parable of the Good Samaritan told by Jesus.
Speaker: Rev. Dr. Christopher Carter
Recorded Saturday, February 4, 2023
About the speaker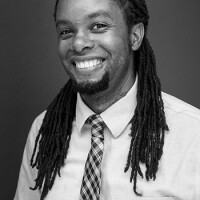 Rev. Dr. Christopher Carter is an Associate Professor of Theology at the University of San Diego; a Faith in Food Fellow at Farm Forward; and Lead Pastor of The Loft in Westwood, CA. His teaching, research, and activist interests are in Black, Womanist, and Environmental ethics, with a particular focus on race, food, and nonhuman animals. He is the co-creator of Racial Resilience, an anti-racism and anti-bias program that utilizes the combined insights of contemplative practices and critical race theories. His academic publications include The Spirit of Soul Food (University of Illinois Press, 2021), and "Blood in the Soil: The Racial, Racist, and Religious Dimensions of Environmentalism" in The Bloomsbury Handbook on Religion and Nature (Bloomsbury, 2018). He believes that at its broadest level, learning should transform how the student views herself, her neighbor and her worldview.
Become a SDSCS Sponsor!
SDSCS relies on funding from sponsors and donations taken at each event.
Be a sponsor at any of these levels:
FAITH - $ 25.00
HOPE - $ 50.00
LOVE - $ 75.00
KATHEE and BEN CHRISTENSEN "Fan Club" - $100.00

BECOME A SDSCS SPONSOR
More ways to give:

Donate Online: fumcsd.org/sdscs-sponsor
Send a Text: MYCHURCHGIFT SDSCS to 73256
Mail a Check: FUMC, 2111 Camino del Rio S, San Diego, CA 92108 (Please designate "SDSCS" when you give.)