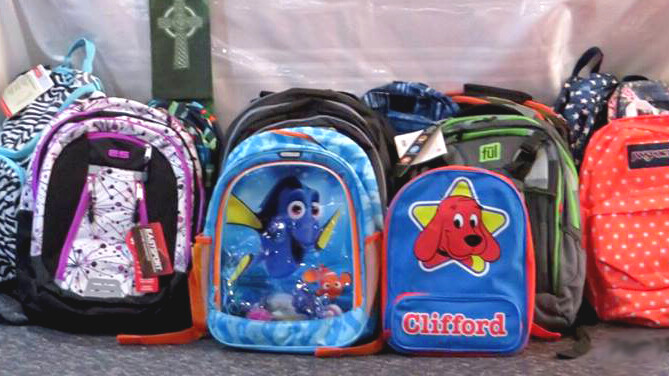 Help Support Teachers and Students at Cherokee Point Elementary School

Join Kids First and Local Missions for the School Supply Drive, benefiting the students at Cherokee Point School. Last summer, with help from our congregation, we were able to buy need supplies for teacher classrooms and provide hundreds of backpacks to the children at Cherokee Point. Drop off any of the items listed below at the church office or at the donation table on the Plaza. You can select an item from the "Teacher Wish List" on the plaza on Sunday mornings.
Backpacks
Spiral notebooks
Crayons
Pencils
Pencil sharpeners
Glue (sticks only please)

Items will be collected from July 21 through August 18, 2019, when we will bless the backpacks in both worship services! Thank you for your continued support of the partnership between First Church and Cherokee Point Elementary School!