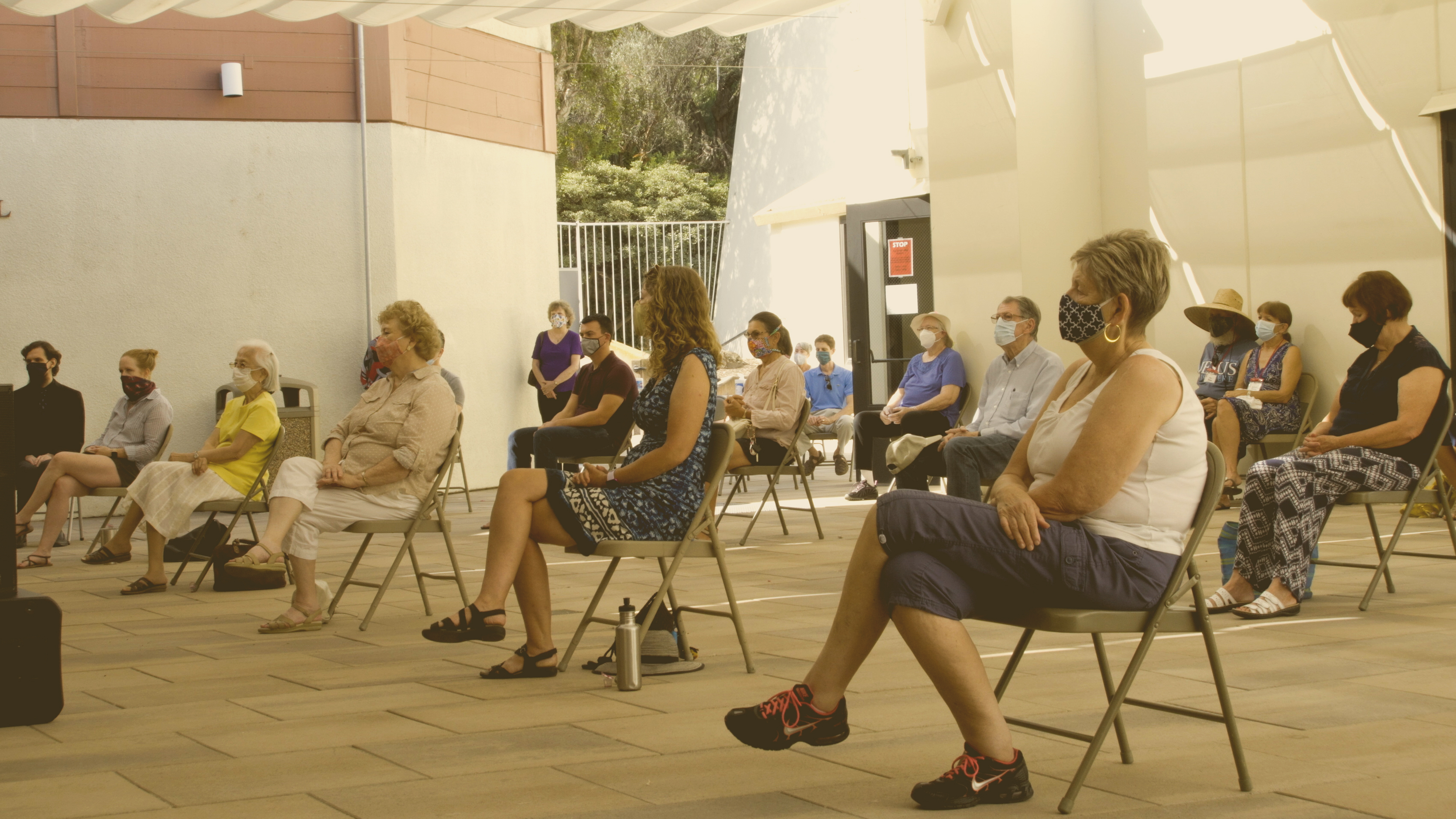 We are excited to welcome you back to the Mission Valley campus! To keep everyone safe as we adhere to pandemic precautions, here is what you can expect as you plan your visit.
Upcoming In-person events...
Please note that currently our in-person events will take place outside on the Linder Patio. Attendance is restricted to 45 people, registration is mandatory,
NOVEMBER 1 - ALL SAINTS DAY COMMUNION SERVICE

11:30 AM - MISSION VALLEY CAMPUS
Last day to register is Oct. 29 or when at capacity
PRE-REGISTRATION ONLINE
First, you will need to register online for ALL EVENTS HELD AT MISSION VALLEY CAMPUS NO WALK-INS PLEASE! This will help us plan to have the correct number of people for appropriate physical distancing, and be able to follow up with everyone who was there if need be.
WHAT TO EXPECT WHEN YOU ARRIVE
PARKING
Arrive early and park in designated parking lot for the event.
Before leaving your car, put on your mask. You are expected to wear your mask for the duration of your stay on Campus.
Bring your own water bottle if you need.
CHECK-IN
You will be met by a greeter who will check your pre-registration, and make sure you have a mask or provide you with one. They will confirm that you are well and go over the expectations for safety while you're on campus, and any special instructions.
SEATING
To keep a safe distance during the event, please sit in the pre-set chairs, without moving them around. People of the same household are allowed to sit together.
USE OF RESTROOMS
Specific rest rooms will be open for use.
To wait in line, please stand on the ground markers.
Allow any exiting persons to walk by at a safe distance before you enter the restroom.
Additional sanitizing supplies will be available in the restroom so that you can wipe down surfaces, such as doorknobs, toilet handles, faucets, and paper towel levers.
AFTER THE EVENT
When the event concludes, plan to say brief good-byes while maintaining masks and social distancing. No refreshments will be available.
MORE FOR YOUR SAFETY
HAND SANITIZER will be available around the campus for your frequent use and convenience.
MARKED DIRECTIONAL TAPE on the ground or floor to help maintain safe distancing and traffic flow throughout your time on campus.
RESTROOMS will be sanitized by custodial staff every 30 minutes during our time on campus
SAFETY VOLUNTEERS will be present throughout the event, offering reminders about safety protocols. Our number one priority will be to maintain a safe environment of respect and love for the most vulnerable among us.
WHAT TO EXPECT (printable PDF)