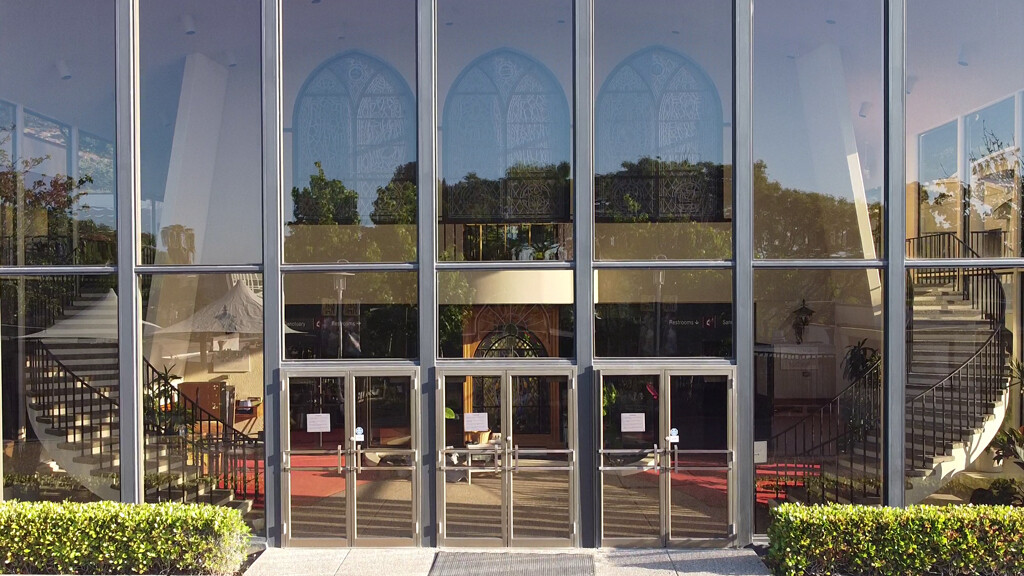 RETURN TO CHURCH UPDATE
August 6, 2021
As much as we had hoped that we could keep on moving with a forward momentum, the Delta variant of COVID and the breakthrough infections we are seeing among vaccinated people have The Return to Church Task Force adjusting slightly.
We will continue with our in-person worship with a reinforcement of our mask requirement for all people in indoor spaces. Refreshments served at receptions will be pre-packaged and consumed outside on the patio and plaza areas. We will add a note in our worship attendance form to report any exposure or testing of COVID so that we can stay on top of contact tracing. You will see a slight change in the way we do communion to avoid taking off our masks while we are together indoors.
Make sure you mask covers both your nose and mouth
Vaccination for children under 12 is unlikely to be available before late fall, maybe even into the new year. We will pray otherwise, but it is for the youngest and most vulnerable among us that we take all of these precautions, with emphasis on being fully vaccinated and wearing the best possible mask, whether it be N95 respirator, surgical mask or well-fitted fabric, covering both nose and mouth.
Get vaccinated as soon as your able
Until there is a rapid increase in the numbers of people vaccinated, the virus continues to mutate and potentially weakens the effectiveness of vaccinations, putting all of us at risk and delaying the process of eliminating restrictions and increasing activities. We encourage you to get vaccinated as soon as you are able and, in the meantime, protect others by wearing a mask over nose and mouth whenever you are in public and particularly when attending indoor events. This is what it means to love your neighbor, as a command of Christ, in these days.
welcome back!
June 2021
We welcome existing small groups back to church for in-person meetings and mission work, masked while providing opportunities for those who cannot meet in person to participate online. Contact the church office (619-297-4366)to get involved and to schedule a meeting.
Worship schedule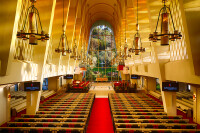 SUNDAY MORNING WORSHIP 9 AM
First Church has transitioned to in-person and live-streaming worship at 9 AM from the Mission Valley Sanctuary
9 AM Worship guide (pdf)
No pre-registration needed
Please wear a mask
Sundays, 9 AM (In-person and live-streamed) Please arrive early.
Traditional Sunday Service
Childcare for infants to pre-school, Kids/Students First Activities are offered
This worship allows people who are in person and part of our online community to worship together, experiencing the transcendence of the divine through the architectural elegance of the sanctuary, the inherited sacred music of faith, a relevant message that connects the ancient scriptures with our current experience.
Why we require you to be masked
For those joining us in-person, masks or face coverings will be required to protect those who are unable to be vaccinated as of yet, namely children 12 and younger.
Why we want you to arrive early
For those who are joining us in-person, we invite you to arrive 30 minutes early for outdoor fellowship prior to arriving in the pews, and to stay awhile after services for more outdoor fellowship. For those who are joining us online, register to visit with others in our Sunday Morning Zoom Fellowship.
New Online Worship Experience will begin in the fall
This new worship experience is developed keeping in mind the needs of busy people who enjoy the availability, format, and pace of online resources and who are seeking inspiration and a connection to the faith for their daily lives. As we continue to develop an online community, we invite connection through live-chat conversations via our YouTube channel, and a zoom discussion chat immediately following the initial airing, as well as other online opportunities such as Pastor's Bible Study, Online Prayer Groups, Fellowship Zoom Meetings.