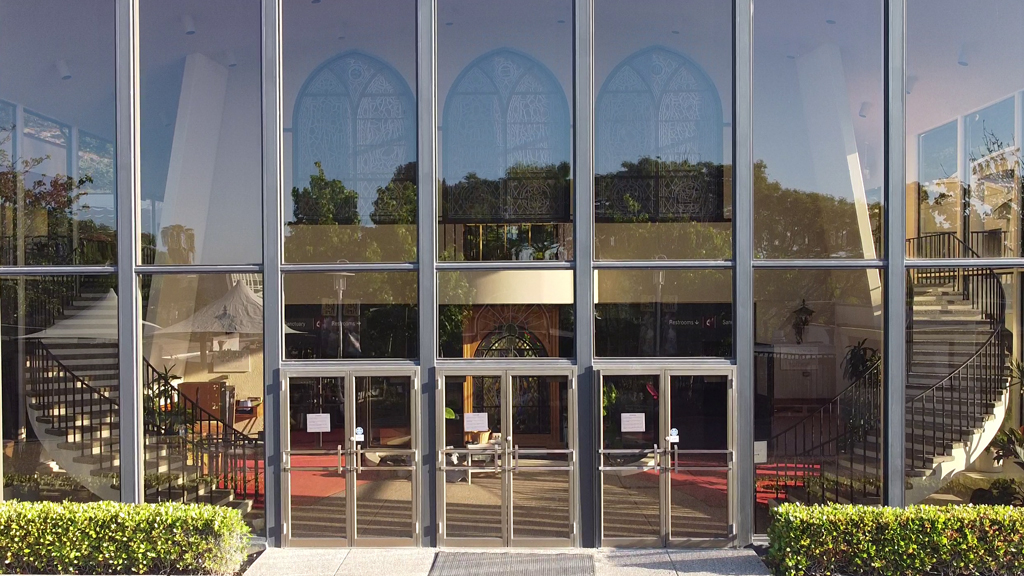 As coronavirus indicators stablilize in our corner of California and health authorities allow resumption of activities under approved modifications, the question, "When will First Church reopen in-person worship and on-campus activity?" becomes more frequent.
The answer?
It's complicated.
The good news is the overarching Return To Church Plan was approved by Church Council on June 6, and a Task Force empowered to develop the detailed strategies for implementing the Plan has begun work in earnest. Behind the scenes, from their far-flung home offices, First Church clergy and staff are making headway in ascertaining what impacts the modifications mandated by governmental health authorities and our Cal-Pac Conference guidelines will have on our Worship, Devotion, Compassion and Justice ministries, and what restructuring is needed to comply.
What would John Wesley do?
As Rev. Trudy has stated in the past, our guiding theology for the Plan follows John Wesley's simple rules for life:
Do no harm - err on the side of caution, protecting those most vulnerable to the risk of infection.
Do good - be innovative and creative in providing opportunities to meet the need to be together, while developing other ways to connect for those who might be left behind.
Stay in love with God - continue to answer the call to be the church, model the sacrificial love of Christ by setting aside desires to be together so we protect the most vulnerable, and reach out to those who need us most.
Stages, phases, indicators - oh my!
At the end of this information, you can find links to:
Mission Valley Return To Church Plan
Water's Edge Return To Church Plan
Cal-Pac Conference Plan Development Guidelines, 8-pages.
California Dept. of Public Health Guidelines, 13-pages
Return to Church Update 6-17-2020
By paging through the plans, and especially the guidelines, you'll get an understanding of the immensity of the undertaking a large, active, worshiping congregation like First Church has ahead.
The Return To Church Plans' framework include facility usage (worship, office, small group gatherings - all age groups), facility usage in each stage, precautions and restrictions enforced at each stage, and indicators determining moving from one stage to the next (or back).
There are 4 stages:
no gatherings - Stage 1
small group gatherings of 10 or less - Stage 2
groups of 50 or less - Stage 3
full in-person worship - Stage 4
Transition to each stage will follow San Diego County Dept. of Health indicators and be approved by our District Superintendent.
The Plans' details also include yet-to-be-determined guidelines (green), brainstormed possibilities (red), and visions of movement toward the future (blue).
The virus sets the pace, God points the way.
As good Methodists, with plans in place, we must remember the virus will be the driver as its presence ebbs and flows within our community. We'll be in the back seat, on a wild ride, and sometimes go in reverse. But God will be up front, on the passenger side, with the map, grabbing the wheel every now and then, helping us finish this journey. And at our destination, we'll surely find something wonderful and new.
Praise be to God.
Return to Church Update 6-17-2020