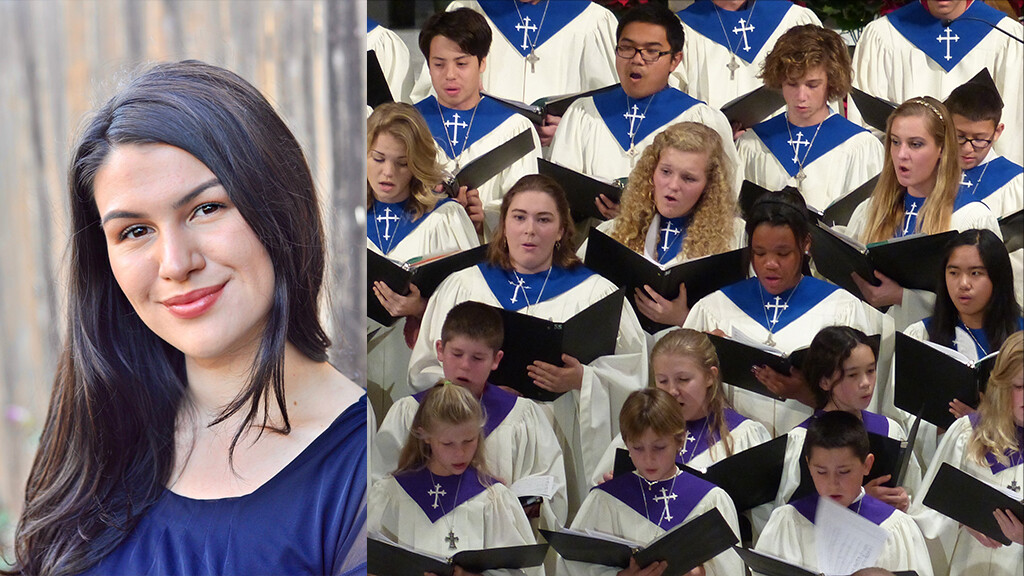 First Church's Music Ministry announces the hiring of Gianna Hamilton as the Interim Children's/Youth Choir Director. Gianna is a recent graduate of San Diego State University with a Bachelor of Music degree in Music Education, specializing in voice and a minor in Arabic Language. While attending SDSU she took summer courses in ethnomusicology at Charles University in Prague, Czech Republic.
Gianna brings teaching and church music experience to this position, having held the post of Interim Music Director at St. Andrew's Episcopal Church in Pacific Beach, worked with the Women's Choir and General Music classes at the Creative and Performing Media Arts Middle School in Clairemont, as well a teaching general music for the Pro Arte Voices "After School Choir" on the campus of Barnard Elementary School in Pacific Beach. She is currently teaching an exploratory general music class for 4-6 year olds at Villa Musica.
Gianna has already begun her duties at First Church and is most interested in getting to know our children, youth and parents while building our choir ministry on the foundations laid by her predecessors. She will serve as the interim for the entire 2019-2020 choir season.
We will be conducting a broad search for the permanent position in the spring of 2020.
Dr. Stanley M. Wicks, Director of Worship, Music and the Arts