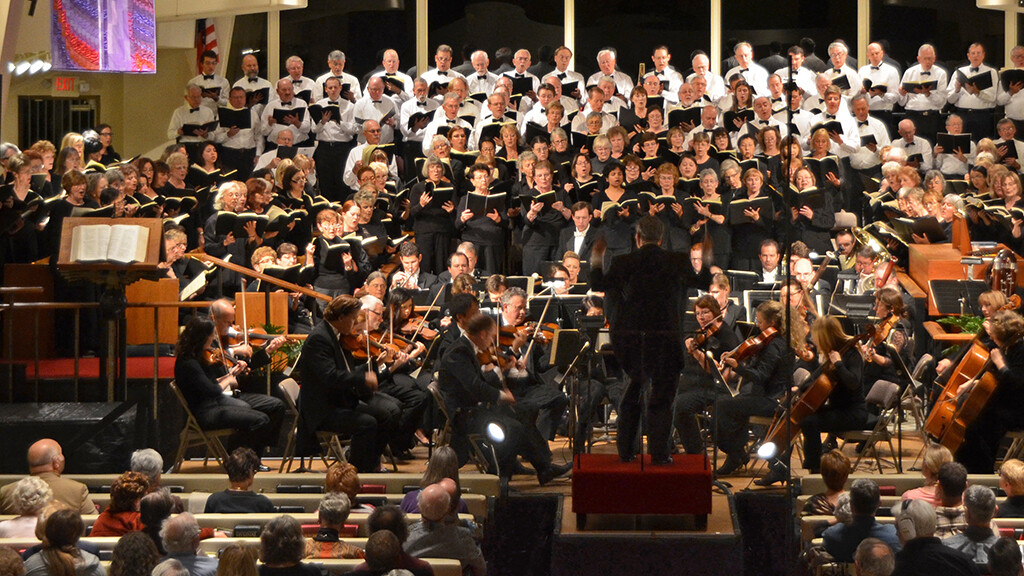 Dr. Stanley M. Wicks,
Director of Worship, Music and the Arts Retires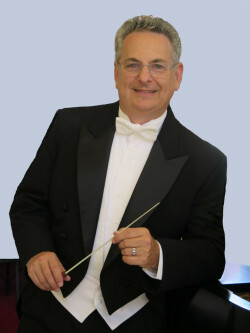 I write to you today with a "cup filled to overflowing" and with deep gratitude and thanksgiving for being together in ministry at First United Methodist Church of San Diego for the past 22.5 years. After many years of thinking about and praying for a season in life when I would no longer be involved in full-time music ministry I have decided to retire at the end of this calendar year.
While in junior high school in a small upstate New York dairy farming town, where there was no role model of a full-time church musician, I had somehow dreamed that this career was what I was called to do. It wasn't long after that the dream was put to the test. My "professional" church music career began in 1972 at the age of 14, when my piano and organ teacher called me on a Friday night in the dead of winter to tell me that she had fallen on a patch of ice and had broken her wrist. I had taken all of four pipe organ lessons at that point; I started them when I was tall enough to reach the pedals! With the encouragement of my teacher, the director, soloist and choir at Hudson Falls Baptist Church, I stepped into the role of organist for the six weeks of my teacher's absence. It was probably the best thing that could have happened--to jump start a career that continued through high school, led me to study music in college, graduate school and, after spending five years in my first full-time position at Alsace Lutheran Church in Reading, Pennsylvania, go on to earn my doctorate.
While writing my dissertation at Arizona State University (I took three summers of sabbatical leave in the early 1990s from my position at Centenary United Methodist Church in New Bern, North Carolina), I had the opportunity to visit San Diego for the very first time. I stayed at the Hilton just down the street from First Church but not over a weekend, so didn't have the opportunity to come for a worship service. I returned to San Diego over Thanksgiving weekend in 1995 to clear my head before defending my dissertation at ASU the following Tuesday. Again, I stayed in Mission Valley, but went to St. Paul's Episcopal Cathedral for worship. It was there that I met Canon Edgar Billups, Music Director, and inquired about the state of church music in San Diego. He mentioned the great music ministry at First United Methodist Church.
Back in New Bern I saw the ad for the position of Music Director at First Church in our trade journal's December 1997 issue. Thanks to the wonders of the internet, I was able to go to the church website, read some of Rev. Mark Trotter's sermons and see all of the opportunities in music at the church, including the fully graded choir ministry, the concert series and the church-based Masterwork Chorale. As someone who was the children's, youth, adult, handbell director and organist in all of my previous positions, I never had the opportunity to stand on a podium and conduct major choral/orchestral works nor work with a multi-staff music ministry. I was always a "ministry of one."
I am so grateful to all of the clergy, staff, choirs and congregation of this church, both past and present, who have supported the music ministry over our many years together. A special thanks goes to my immediate predecessor, Robert Cooper, who set the music ministry on the course that would become one of the finest in greater San Diego. Also to Daniel Burton, our 30-year Organist and Composer-in-Residence, for helping me to step into the large shoes that I needed to fill when I arrived in July of 1998. My time here at First Church has taught me more about faith, relationships and music making than I could have ever have dreamed of. You have all been a part of that nurturing and I am eternally grateful.
First Church is in great hands with Rev. Trudy Robinson at the helm, especially at a time when COVID-19 has caused us all to rethink church ministry. With Trudy, a great team on the church staff and so many lay leaders, First Church is going to lead the way into what we are calling the "new normal" for doing ministry.
My work during the last 22.5 years will be nurtured by the work of the ones who follow me. It is as the scripture states: "One plants, another waters, and God gives the increase….for we are all laborers together with God" (I Corinthians 3:6, 9). May it be so!
Yours in Christ,

Dr. Stanley M. Wicks
Director of Worship, Music and the Arts