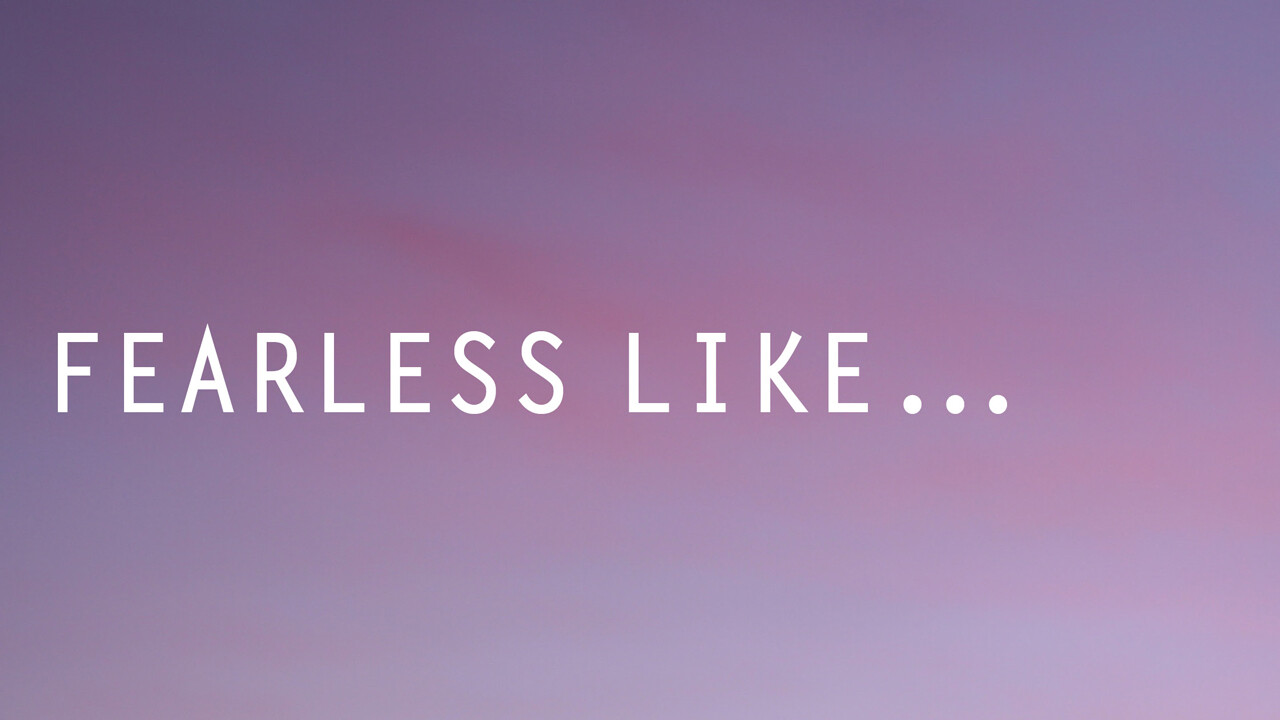 Fearless like... me?
I don't think of myself as being brave. When I think of bravery, I think of someone who is valiant, usually wearing a shiny suit of armor, or someone who can run into burning buildings without a second thought. There are countless movies that depict courageous warriors, plucky and fearless, as they heroically take on seemingly insurmountable adversaries. I see someone who is free of fear, able to stand up to giants, young and overly confident armed only with a slingshot and a pouch full of smooth stones. How can I ever be that brave?
Although many popular examples of bravery are envisioned as superheroes, or by somehow extraordinary people, I am reminded that bravery is also defined as by having the fortitude to withstand the most difficult circumstances. Bravery is being able to endure not just physically, but mentally and emotionally. We don't always see it as a brawny exterior, but rather an inner strength that lies in each one of us.
When I think of times in my life where I overcame adversity, how I endured situations that I hadn't expected, or truthfully, even wanted to experience, I look back and remember that no matter how difficult it was to live through, I made it out on the other side of it, feeling stronger. A strength I didn't even realize that I had. The only way I can recall surviving it is through prayer and placing trust that all would be well again in God's hands. And, through it all, I learned how to be grateful. Grateful for learning to trust that God would carry me through, remembering His promise "to be with us always, to the very end of the age" (Matthew 28:20). With faith, I feel my fears subside. When faced with uncertainty, remember the promise of Emmanuel. To trust God and have faith is the greatest show of fearlessness.
Maybe I should re-think what it is to be brave...to lean into living life as God meant it to be, fearlessly.
O God,
Help us to trust in You,
Have faith in Your enduring love for us,
Instill in us Your peace.
Amen.

Priscilla Venegas
Subscribe to the Daily Lenten Devotional