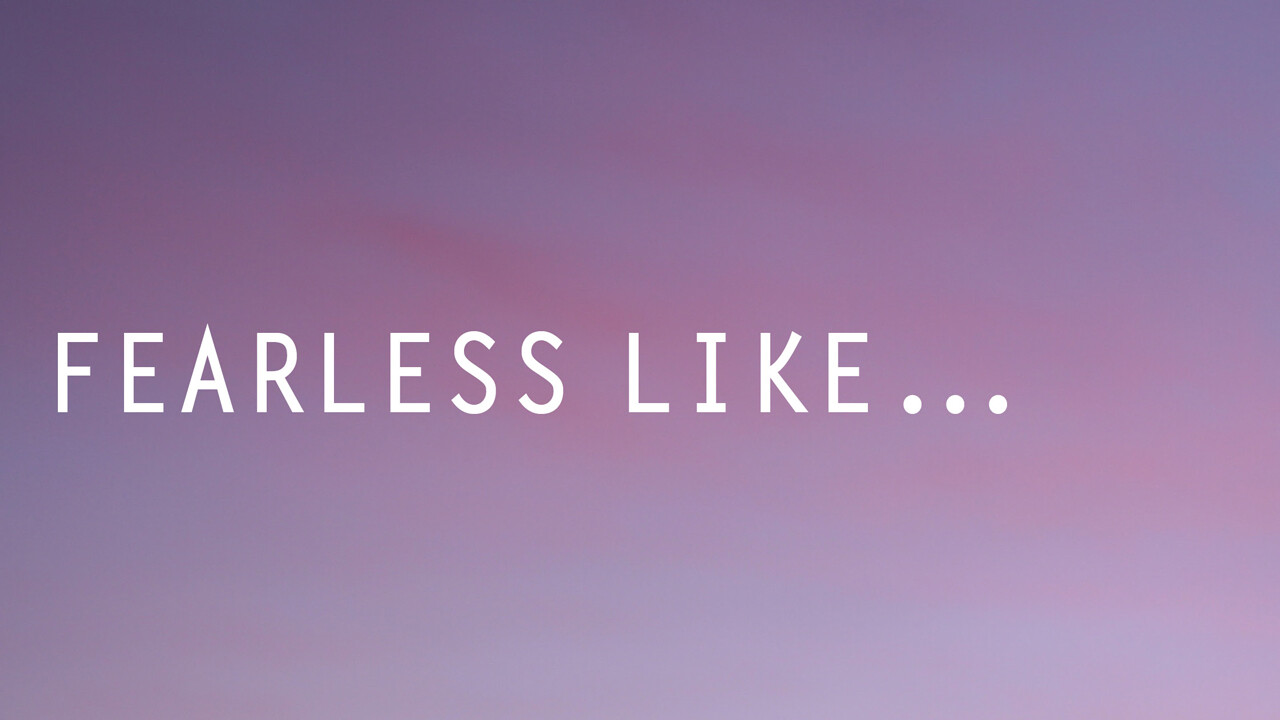 Fearless Like Mary
Luke 23: 26-31
How often we have had to face pain, suffering and unfair treatment at the hands of others?
But far worse than suffering ourselves is the agony of watching it happen to someone close to us- a child, a spouse, a loved one, and we are left powerless to help.
How often have we had to watch a loved one suffer the long decline of a terminal illness? How often have we witnessed our children suffer unfair treatment with school mates, coworkers, or spouses? The advice columns are filled with versions of the query, "How do we just stand by while others suffer?" We fear the outcome we cannot control, especially if it feels cruel or undeserved.
Mary the mother of Jesus faced this in her son's sad journey to the cross. We know Mary was a woman of discernment, taking in the events around her and pondering them. She faced fear from the very beginning, when Simeon offered his fearful prophesy of Jesus' future and her own suffering (Luke 2: 34-35). She faced fear when the life of her infant son was threatened by Herod and she and her family were forced to flee to Egypt ( (Matthew 2: 13-18). She faced days of terror when the child Jesus was lost and later found in the temple (Luke 2: 41-51).
Today's passage tells us of how Mary was forced to watch helplessly while a Roman crucifixion squad paraded her wounded and humiliated son through the streets of Jerusalem on the way to Golgotha. What a fearful and helpless moment that must have been! And yet even when the eleven disciples fled and hid from the Roman authorities, Mary stayed. She walked into her fear. She walked into the agonizing vision of the torture and execution of her son. She stood at the foot of the cross, a threatening and fearful place for anyone let alone a Jewish woman. She surely felt fear and great agony watching her son die and hearing him speak his last words. Yet she remained steadfast and faithful to him to the end, to then witness the glory of his resurrection.
The Roman Catholic Church recalls these events of Mary's life through the contemplation of the Seven Sorrows of Mary as narrated in the gospels. This contemplative practice reminds us that Mary knew fear as a woman and as a mother. Recalling Mary's fear reminds us we are not alone in our own fear. She shows us a model for walking into fear, knowing we are truly never alone, and that hope lies within even the most hopeless and unjust situations.
Linda Fitts