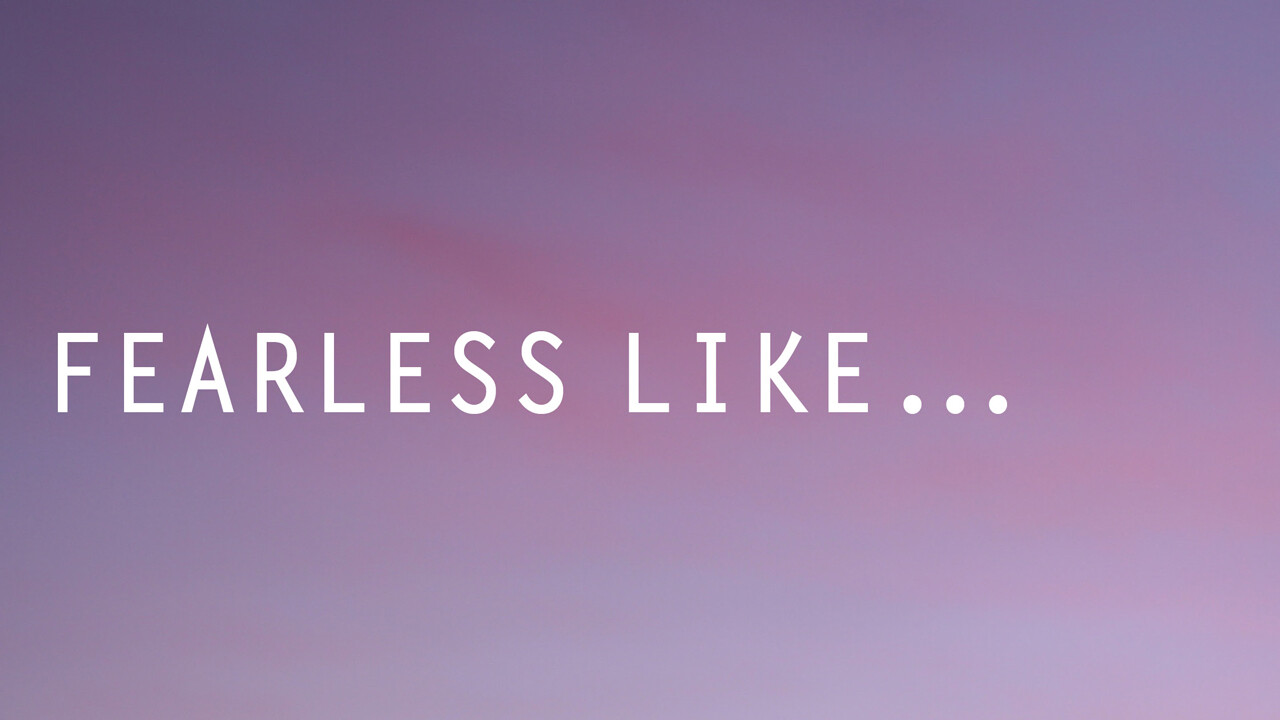 Fearless like Ruth
Do not fear, for I am with you, do not be afraid, for I am your God; I will strengthen you, I will help you, I will uphold you with my victorious right hand. (Isaiah 41:10)
This scripture reading causes me to reflect on the story of Ruth. Ruth was loyal, wise, hardworking, and fearless. On the day that Naomi, her mother-in-law, was leaving to return to her homeland she urged both Ruth and her sister, both widows, to return to their father's household so that they would be supported and cared for until they could remarry. Orpah, Ruth's sister, did return. But Ruth did not. She loved and was loyal to Naomi. It was through this love of Naomi that she learned to know and love God. The journey that Ruth embarks on involved moving from a familiar, safe, and loving place to the unknown. This journey called for perseverance, patience, and courage. This journey deepened her relationship with God and her trust that God's love is stronger than all of the suffering.
In the house where I lived as a child with my mother and sister, there was a plaque that hung above the kitchen sink. It said, "Be patient… God is not finished with me yet." This plaque traveled with my mother throughout her life, always hanging above the kitchen sink. And today it now resides with me hanging above my desk in my own home.
Be patient I tell myself. Life is a journey. Trust in God. And as my mother always said during the hard times "We will manage. The answers we seek will be found if we are open to listening to God." It was through my mother's love and guidance that I learned to love and trust God.
Throughout my life I have tried to practice patience and perseverance although sometimes challenging!
I am learning that by walking with Christ in my daily life, I focus on the realities of life and can find peace that comes through times of challenge and suffering. I know that God has placed people in my life to guide me along my journey.
My feet have carried me down many paths, and while I am always listening for the wisdom of God, I do not always hear. Eventually I hear God's voice calling "come back to me". I am learning to recognize His blessings and realize the fullness of my relationship with Him. I know that trusting in God's love is stronger than all of the suffering and challenges that I have faced and will continue to face. And death does not have the final word.
God of the universe and my creator, thank you for loving me. Thank you for your mercy. Thank you for delivering me from evil. Thank you for setting my feet on the firm foundation of your truth. Mold in me a heart like Jesus. Teach me to love. Use me to serve your purpose. Bless my life with your provision and protection. Gracious and Loving God Thank you for guiding my life through all of its twists and turns. Help me to see all that you are doing around me so that I may see and hear people's stories and be a faithful servant. In Jesus name I pray, Amen.
Laurie St. Gean
Subscribe to the Daily Lenten Devotional