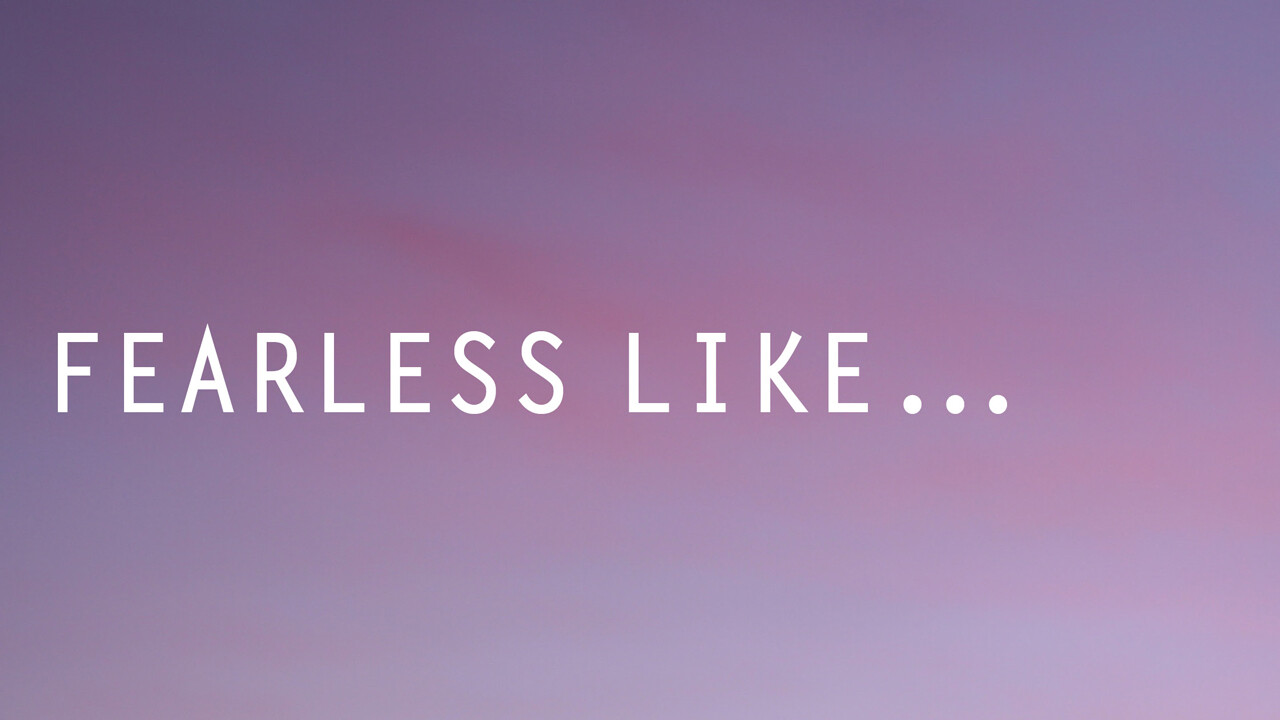 Fearless li
ke…
When I think of fearlessness and characters from the Bible, I think of Daniel in the Lions' Den or Moses leading the Israelites out of Egypt. The Bible if filled with characters who defeated their fear and anxiety by learning to depend on God and were truly fearless. As I think about my own fear and anxiety, they really don't seem to compare with those of Daniel and Moses but to put it in today's terms I believe we've all felt fear and have been anxious about our day or a major life change. Maybe work stress, family and relationship problems, or a change in circumstances. Maybe you can relate to this kind of self-talk in your head like me:
"You're not good enough."
"Nobody cares about me."
"I can't do anything right."
"Why even try."
When I have this loop of negative thoughts playing on the loud speaker in my head on repeat then I'm not likely taking any faithful action. I feel that it helps me to think about a character from the Bible such as Daniel or Moses as a way to fight that ever-present anxiety and fearful self-talk in my head to help me overcome my fear and self-doubt.
Oh God, please let these stories of fearlessness and courage found in the Bible give us all examples of hope that we might trust God rather than our own worry and anxiety. God let our faith in You inspire us to choose courage over fear! Amen
Mandy Woods
Subscribe to the Daily Lenten Devotional