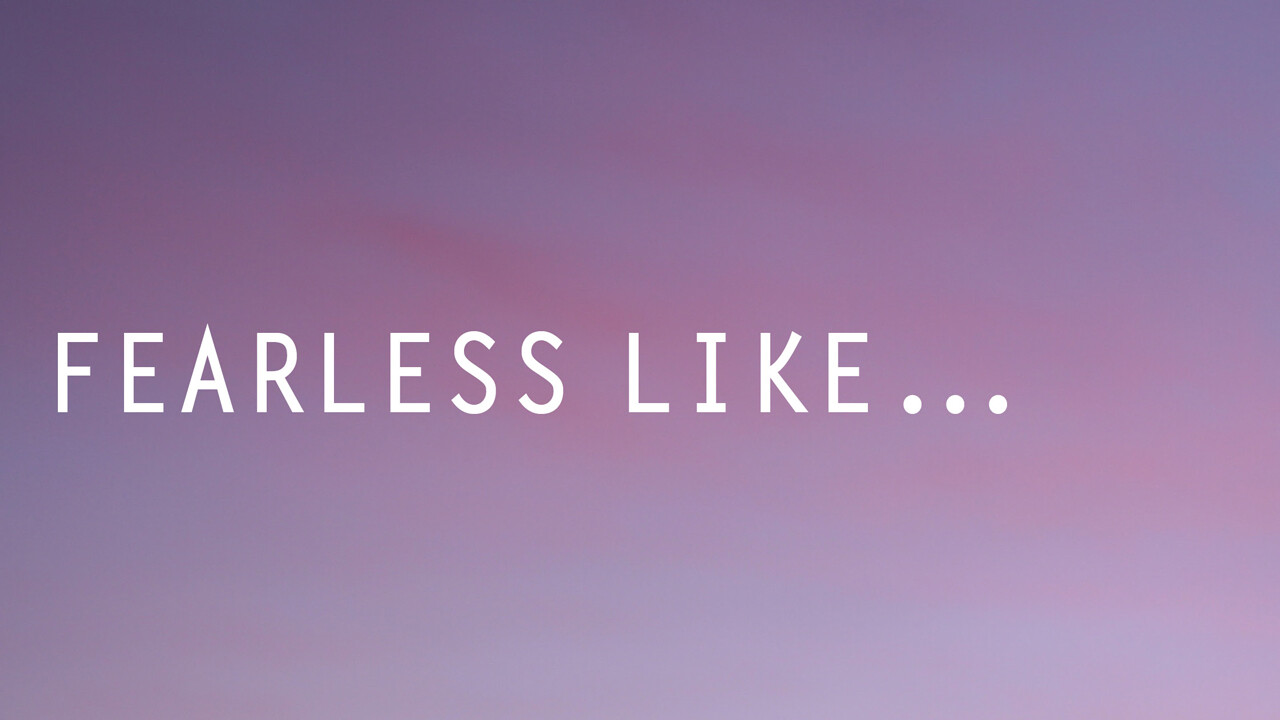 Luke 4:18-21 "The Spirit of the Lord is upon me, because he has anointed me to bring good news to the poor. He has sent me to proclaim release to the captives and recovery of sight to the blind, to let the oppressed go free, to proclaim the year of the Lord's favor."  And he rolled up the scroll, gave it back to the attendant, and sat down. The eyes of all in the synagogue were fixed on him. 
Fearless like a Preacher of Good News
I've been preaching for 23 years. It still makes me nervous. Think about it. To stand in the pulpit and share a word of God, a word from God, to people who are trusting you to speak for God. Yikes! Preachers stand in the tradition of the prophets, like Isaiah, who first said the words that are quoted above. Isaiah stood for God, spoke for God. And now Jesus was doing the same thing. But Jesus was the Son of God. Still, clergy throughout the ages have stood for God and spoken for God. First Church has the Wesley pulpit to commemorate the way in which John Wesley stood for God and spoke for God. And now, as a called and ordained elder, appointed to First Church San Diego, I stand in that same pulpit. I've been standing in pulpits in many churches over the last 23 years. It still requires fearlessness. Standing for God takes conviction, speaking for God takes courage.
No matter what people might think, I choose my words carefully, though not perfectly. I take this responsibility very seriously. And yet, if I took it too seriously, I'd never stand up, I'd never speak up. I would certainly be too afraid.
Yet, there are so many moments that I've stood in the pulpit and God has shown up. Despite my words, sometimes through my words. I can feel the Spirit moving, sense the stillness of the people as they can feel the Spirit moving. I can trust the Spirit shaping my words so that they settle in people's minds in just the way they need to, and watch as the Spirit soften hearts, strengthens faith, builds conviction and creates possibilities for lives and the world to be changed. Wow. What a privilege. I don't for one minute believe that happens because I have been so fearless. It is all God. All I had to do was be willing. Then God would show up and compensate for the ways I am still afraid.
Thank you, God, for holding me up when I am afraid and for doing what you can with what I give. Thank you, God, for showing up. Amen.
~ Rev. Trudy
Subscribe to the Daily Lenten Devotional