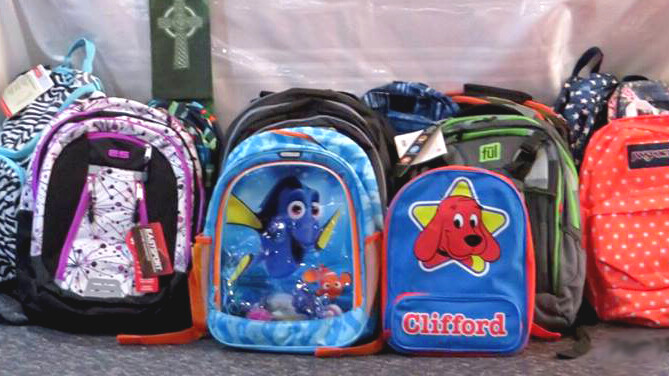 Join Children's Ministry and Local Missions Backpack Drive, benefiting the students at Cherokee Point Elementary School.
Last summer, with the help from our congregation, Kids First and Local Missions team donated several hundred backpacks, including supplies, to Cherokee Point Elementary. The principal gave these backpacks to children who did not have one or needed a new one mid-year.
July 29-August 12 - Help fill the backpacks!
Drop off any of these items listed at the church office or in Linder Hall:
Backpacks
Spiral notebooks,
Crayons,
Pencils,
Pencil sharpeners,
Glue (sticks only please)
Don't miss the Blessing of the Backpacks!
Sunday, August 19, at all worship services.