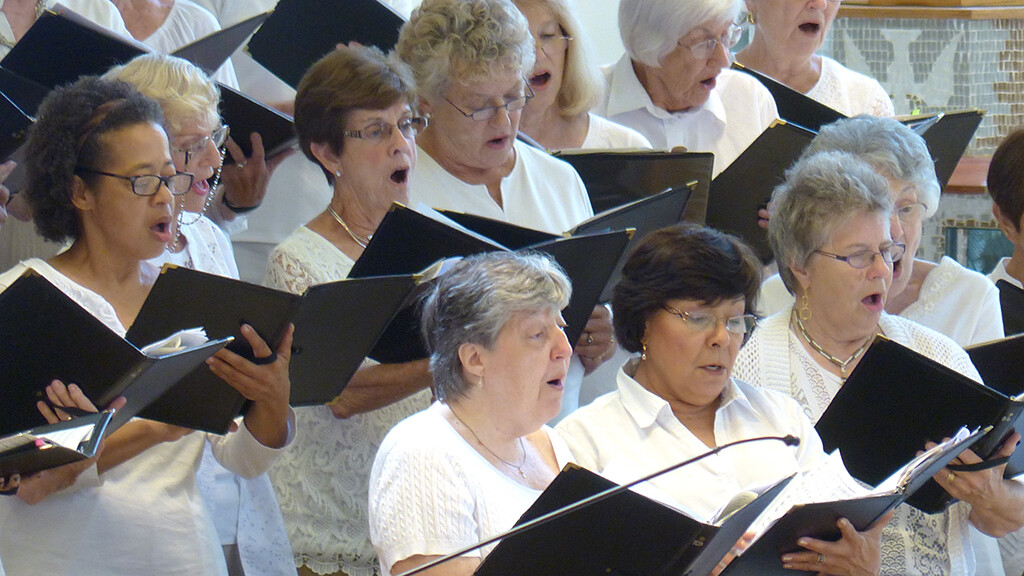 Any and all, including high school and college students, are welcome to join us this summer! No audition or church membership is required.
First Church of San Diego offers choral music in worship all year long. During the summer season, from July through Labor Day weekend, we change the format of our choirs into two short-term opportunities for choir members, the entire congregation and friends of our church. We form our Summer Choir Ministry around two voice groupings: Soprano/Alto Choir and Tenor/Bass Choir. This allows the regular choir members to take a little vacation from their weekly commitment to singing in worship, allows us to sing different repertoire and allows us to recruit new choral singers that want an opportunity to try us out first on a short-term basis.
There are no auditions and the time commitment has been reduced to Sunday mornings (no mid-week rehearsals).
The Sunday morning rehearsal will run from 7:30-8:30 AM. in the Sutherland Music Center, followed by a 10-minute coffee break, and concluding the rehearsal time with a warm-up of music for the 9 AM. worship hour, the only worship hour for the Summer Choir to sing. We wear white tops and khaki bottoms (no robes).
Our Summer Choir season is divided into two 4-5-week segments:
Tenor/Bass Choir (July 7, 14, 21, 28 and August 4)
Soprano/Alto Choir (August 11, 18, 25 and September 1)
For more information, please contact Dr. Stanley M. Wicks, Director of Worship, Music and the Arts: or call the church office: 619-297-4366, ext. 135