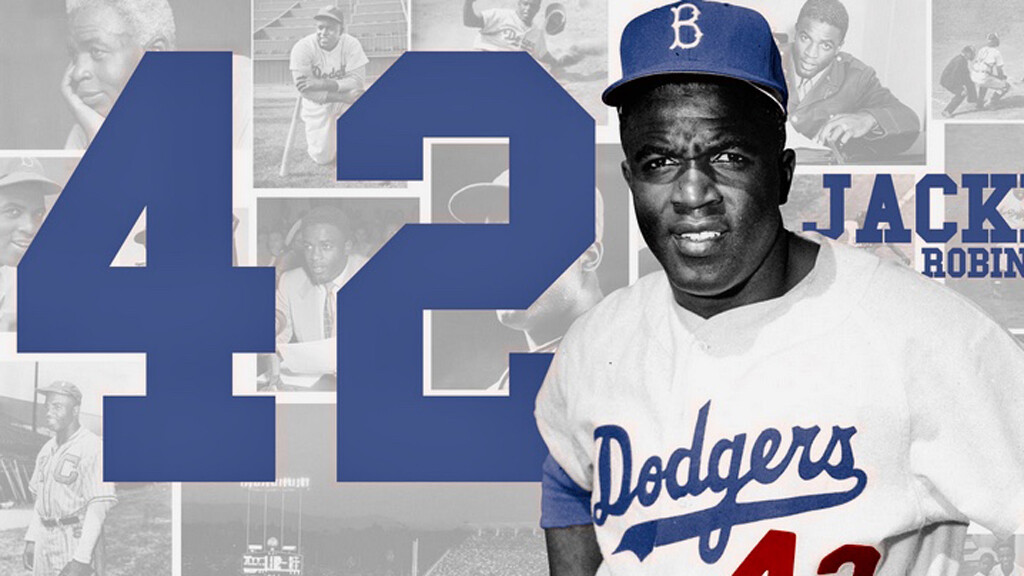 Seventy-one years ago, this past Sunday, April 15, 1947, Jackie Robinson became the first African-American to break the color barrier in Major League Baseball.

And on Sunday, throughout professional baseball, every player wore Jackie's number, 42 – and in every major league ballpark number 42 is displayed in a place of prominence and honor.

Every January 31, I chair for the Boston Red Sox our annual birthday tribute to Jackie, a privilege I've enjoyed for 16-years; our purpose is to tell Jackie's story to middle and high school students in the Boston area.

Jackie was born in Georgia, but grew up in Pasadena, where he fell in with a gang. Jackie's mother, worried about her son, enlisted the help of a young Methodist minister, who became Jackie's mentor and would lead him to a saving faith in Jesus Christ and free him from his gang association.

Jackie went on to UCLA, where he starred in football, basketball, and baseball, and some thought baseball was not his best sport. He also set and held for a long time, the NCAA broad jump record. He was likely America's greatest athlete.

Jackie would serve as a lieutenant in the United States Army, and then play baseball in the Negro Leagues, where he came to the attention of a Brooklyn Dodger scout, which led to a meeting on Montague Street in Brooklyn between Jackie and Branch Rickey, the team's general manager – a graduate of Ohio Wesleyan and a lifelong Methodist.

The decision to sign Jackie, to have him break the color barrier, was, to no small degree, because Jackie and Mr. Rickey shared in their Methodism, a common faith, and believed that Jesus died for every man – independent of color, class, or creed.

I was a friend of Buck O'Neil's, founder and president of the Negro Leagues Baseball Museum in Kansas City, and I heard Buck say many times that before "Martin [Luther King Jr.], there was Jackie, before Rosa Parks, there was Jackie, before Brown v Board of Education, there was Jackie, before the Civil Rights marches in the South, there was Jackie, before Thurgood Marshall was named to the Supreme Court of the United States, there was Jackie, and before President Truman desegregated the military, there was Jackie."

Jackie's debut with the Dodgers in '47, became a pivotal point, not alone for baseball, but for the whole of American history.

Jackie had a Hall of Fame career in baseball, and in retirement from the game became a witness for of social justice and against discrimination – thus establishing himself as one of the most important black men in American history.

And it all started when a Methodist minister led Jackie to accepting Jesus Christ into his life as Lord and Savior.

NOTE: Dr. Michael Long of Elizabethtown College in Pennsylvania, a major Robinson scholar, has written with a colleague, "Jackie Robinson: A Spiritual Biography: The Faith of a Boundary-Breaking Hero", which documents Jackie's faith.