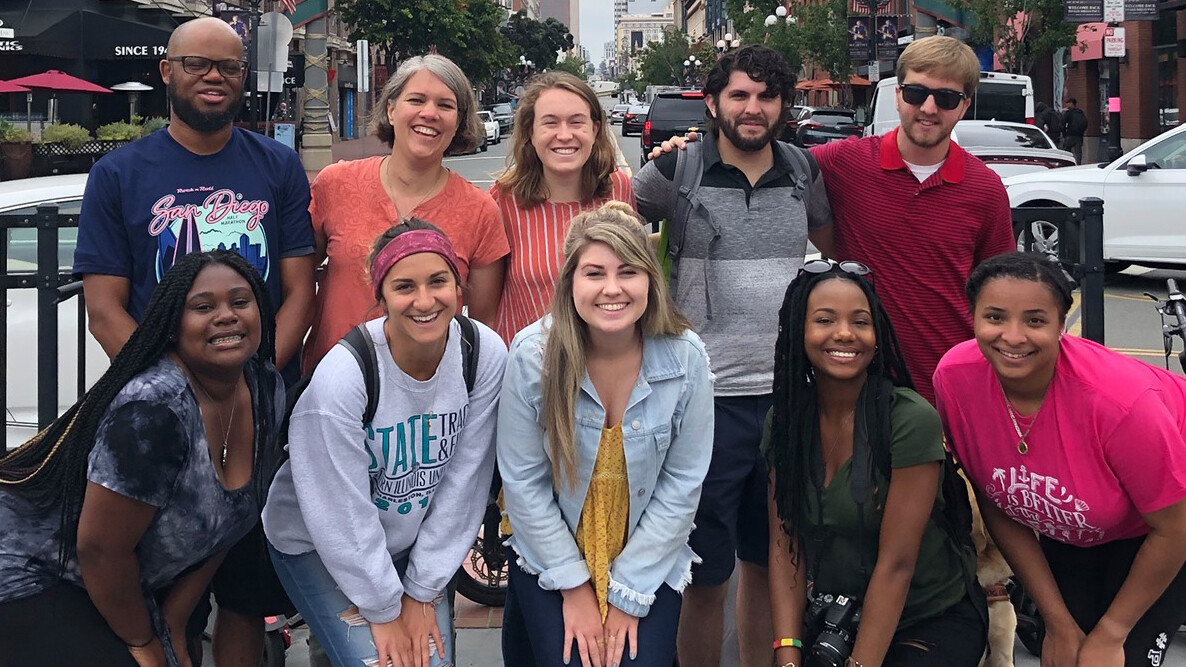 First Church Hosting College Interns this Summer
This summer First Church will be hosting eight college interns through a program called Quad W. This program originated in the Alabama Conference of the UMC and now has twelve sites throughout the country, with San Diego being the newest site. The goal of this program is to form missional leaders through a transformational mission experience that serves the poor and marginalized and helps churches connect with and serve their local community.
Our interns come from around the US, but primarily from the South East, and will be learning what it's like to do ministry in a bi-national city. Their mission work will focus on exploring the multi-cultural aspects of San Diego and the gifts and challenges that they bring in doing missional work. They'll be spending time with the refugees at Christ Ministry Center, participating in Border Church and learning about the ministry that is happening in Tijuana, and working with the students at Cherokee Point Elementary School during their summer school program. The interns will also be participating in weekly Spiritual Growth Groups, Bible Study, The Way of Radical Compassion class and meeting with mentors. They come from a variety of Christian backgrounds and worship experiences, and I'm excited to introduce them to the worship and liturgy of First Church.
ways to help
There are several ways you can welcome the interns and support this new ministry. We are looking for people who would be able to prepare and share dinner with the students each weeknight they are here (June 16 – Aug. 7)

We are also looking for free tickets to events and activities around San Diego that the students could enjoy on the weekends. If you're able to help in either of these ways, please contact me Melissa Spence at . Otherwise, we invite you to greet and provide hospitality to these interns when you see them on Sunday mornings. We have a fabulous group of students joining us and you will be blessed by getting to know them. Join me in welcoming them to San Diego's finest church in America's Finest City!