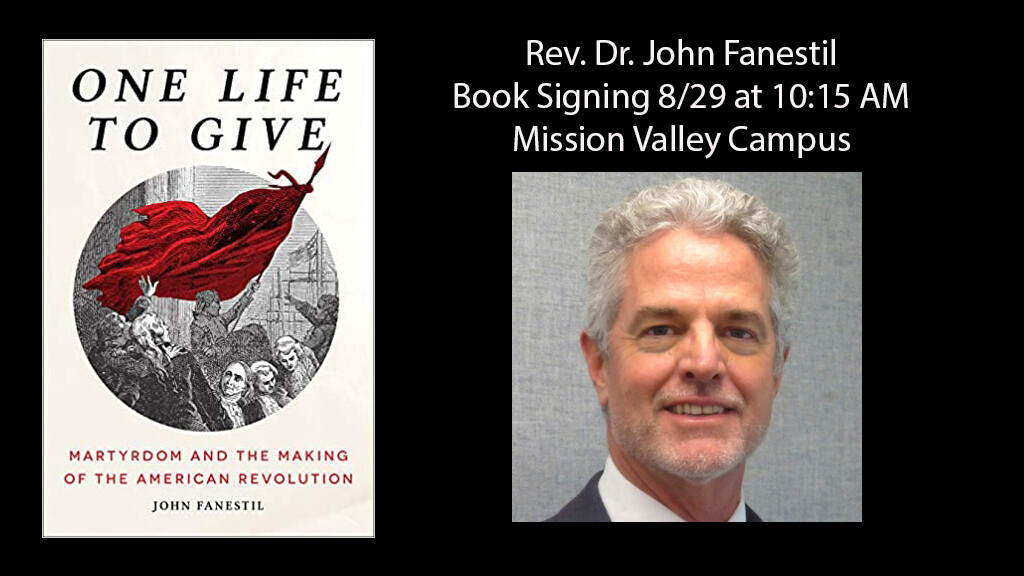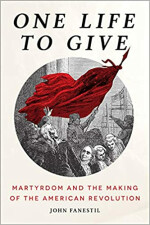 Our former Pastor John Fanestil will be our guest for a reception on August 29 at 10:15 AM to celebrate the publication of his second book, One Life to Give: Martyrdom and the Making of the American Revolution. Fanestil researches the spiritual formation of the revolutionaries who gave their lives for the cause. He traces the deep history of the tradition of martyrdom from its classical and Christian origins, through the periods of the Protestant Reformation and the English colonization of North America. Ultimately, a distinctly American spirit of martyrdom animated countless personal commitments to American War of Independence. For better and for worse, this tradition - call it "American martyrdom" -- is still with us today.
A limited number of books will be available at a cost of $25. Please bring a check or exact amount.
About the author, Rev. Dr. John Fanestil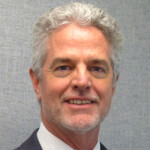 Prior to serving First UMC of San Diego, Fanestil, a native Californian, was a graduate of Dartmouth College, Oxford University, where he studied as a Rhodes Scholar, and the Claremont School of Theology. He earned his Ph.D. in History from the University of Southern California, with emphases in religion and early American history. Currently he serves as Executive Director of Via International, an organization with deep roots in both San Diego, California and Tijuana, Baja California, Mexico.
Let us know you are coming
Please RSVP here