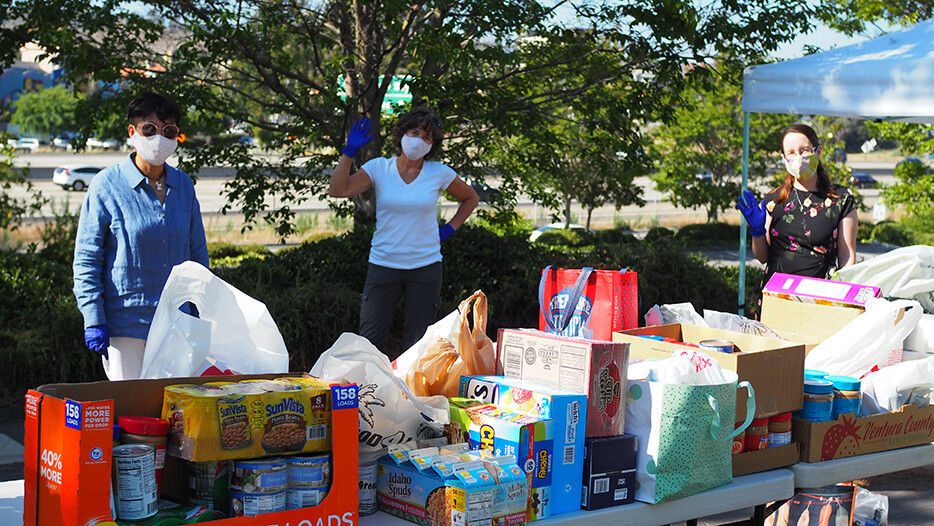 Communion Distribution Pickup
Sunday, Aug. 30 | 3:30 - 5:30 PM | Mission Valley Campus | P2 parking lot
September 6 is Communion Sunday at First Church. Since the shut-down, we have offered safe, prepared communion elements for pick-up in our parking lot. You will be able to pick up communion elements on August 30 from 3:30-5:30 PM. Please enter the west driveway and turn into parking lot P2 where a pastor will offer you a blessing from a safe distance. You'll then be invited to pull forward to pick up the number of elements you will need for your household from a table all while remaining in your vehicle.
Food Ministry Collection and "Shoes that Fit" Change Drive
Sunday, Aug. 30 | 3:30 - 5:30 PM | P2 parking lot
Last month's collection for the food ministry was a big success so we decided to do this again. To help our neighbors, you are invited to bring any donations from this suggested list:
Peanut butter (smaller jars)
Shelf-safe milk
Rice
Pasta
Canned meat (pop top)
Canned Spagetti-os (pop top)
Canned Pork & Beans
Canned soup (pop top)
Travel-sized toiletries (new)
Socks (new)
Plastic bags (gently used)
Coins, bills, checks placed in a sealed ziplock bag for the Shoes that Fit Change Drive See more details below.
We are so thankful for the generosity of our congregations both in Mission Valley and in OB.
"Shoes that Fit" Change Drive
Sunday, Aug. 30 | 3:30 - 5:30 PM | P2 Parking Lot

Now more than ever, many families are under financial stress and unfortunately, children's feet have not stopped growing. We are once again asking you to bring your change or bills to donate to the "Shoes that Fit" annual change drive. This year your donation will provide new shoes to disadvantaged elementary school students at Cherokee Point Elementary. You may make a contribution online with a credit card or drop off change placed in a sealed ziplock bag on Sunday, August 30, between 3:30 and 5:30 PM when we will be distributing communion elements. This is a good charity for your children as well - any amount is appreciated.
To make an online contribution:
Click the button below. Write in the amount of your choice. In the drop-down menu, select: "Special Gift". On the memo line, write: "Shoes that Fit".