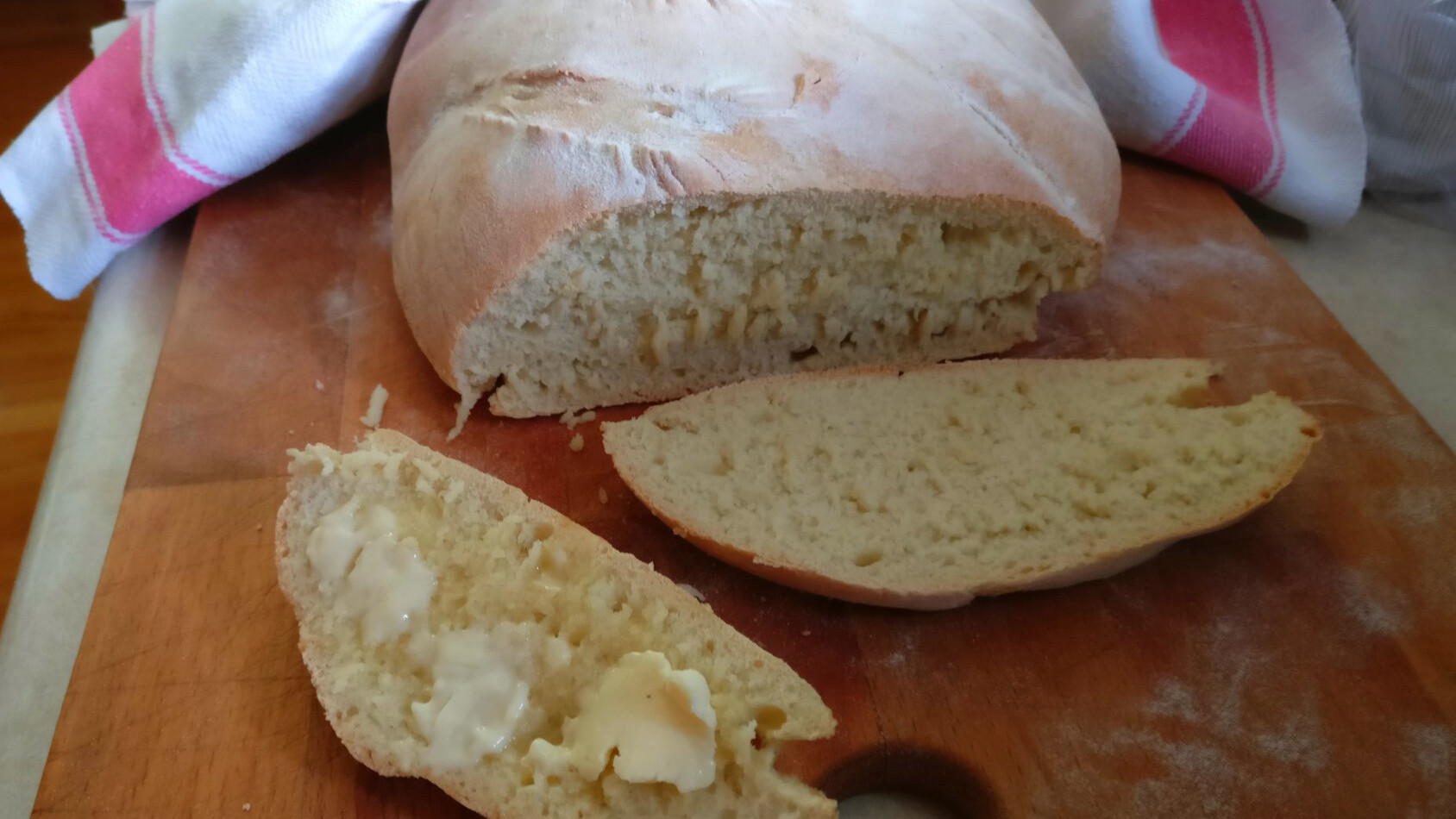 Bread making is my thing. I love how the the dough feels between my hands as I kneed it and shape it into a loaf. I have not baked much lately. Flour has been one of the hot items during this pandemic it seems and almost impossible to buy in the stores. A lot of people must be baking, I guess that is a good thing. But this week at my latest trip to the grocery store, I scored and was able to buy a bag of flour. So tonight I'm baking. What's more wonderful than the smell of fresh homemade bread right out of the oven. It calms me down like everything is alright in the world, or it will be. Soon. I hope.
A while ago I was invited to join a group on Facebook called "View from my window". The group now has over 2.2 million members from all over the world. Each member can post one image showing what they see when they look out from their window where they live. It's like going on a virtual trip around world visiting friends. When I finally posted my own view from my window something very heartwarming happened. I got thousands of personal greetings from members of the group from all over: Italy, Australia, Japan, Bulgaria, France, India, Netherlands, Germany, Greece, Spain, UK, Denmark, Iceland, Brazil, even Texas and more… It suddenly felt true, we really are in this together. Wow! It made me feel hopeful that there are more good than evil in this world. Just like Mr. Rogers said.
This weekend, if you can get hold of some flour I suggest you bake some bread. It's going to be good for your soul but don't eat it all, save some for First Church Love Feast/Communion this Sunday as you take part in our live-streamed worship. Be there. Apart but together. Stay Safe.
Lollo Enstad, Communications Dept. at First Church San Diego.