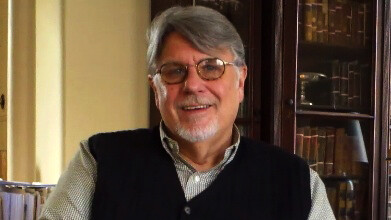 First Church welcome Rev. Alfred T. Day III to the Wesley pulpit on May 5.
Rev Alfred (Fred) T. Day III serves as The General Secretary for The General Commission on Archives and History (GCAH) for The United Methodist Church. His work supervises the promoting and preserving the history of The UMC and its antecedents.
Fred comes from Philadelphia Pa. and is a Member in Full Connection of the Eastern Pennsylvania Conference. Before coming to GCAH he served local churches in the E. Pa. Conference and eventually a term as District Superintendent.
Immediately before serving as General Secretary, Fred was pastor of Historic St. George's UMC, the oldest Methodist church building in the USA, with a society, later congregation dating from 1767. His vision for GCAH is resource the UMC to understand its past, to faithfully engage the present and envision the future true to its formative sources and grounded in the Wesleyan experience of amazing grace and demonstration of love-divine-all-loves-excelling.