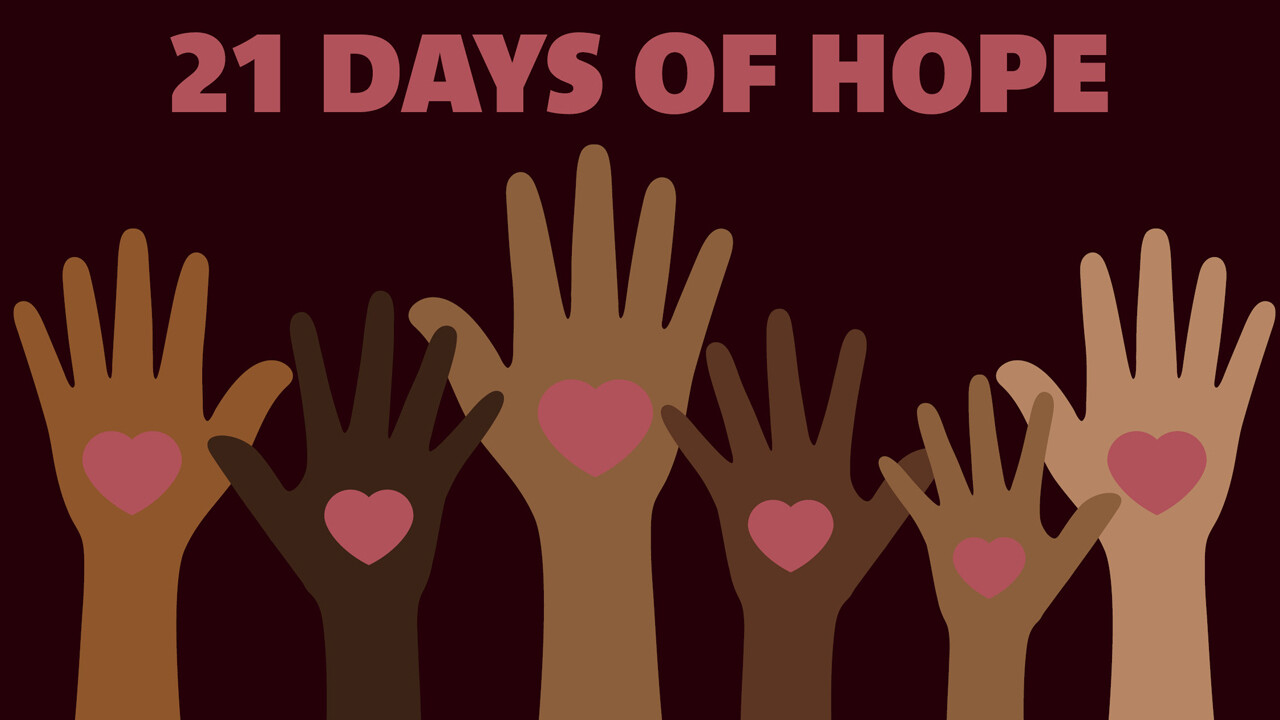 January 12
Tuesday, Day Three
"If I speak in the tongues of mortals and of angels, but do not have love, I am a noisy gong or a clanging cymbal. 2 And if I have prophetic powers, and understand all mysteries and all knowledge, and if I have all faith, so as to remove mountains, but do not have love, I am nothing." ~ 1 Corinthians 13:1-2
"Uncomfortable Conversations with a Black Man - Episode 1"
O Divine Master, grant that I may not so much seek to be consoled, as to console; to be understood, as to understand; to be loved, as to love; for it is in giving that we receive, it is in pardoning that we are pardoned, and it is in dying that we are born to eternal life. Amen.
~ The Prayer of St. Francis
---
21 Days of Hope, as a devotion, is a journey through scripture, prayer, and resources that can move those of us who are white toward a closer understanding of racism in our country and the experience of our black and brown brothers and sisters.