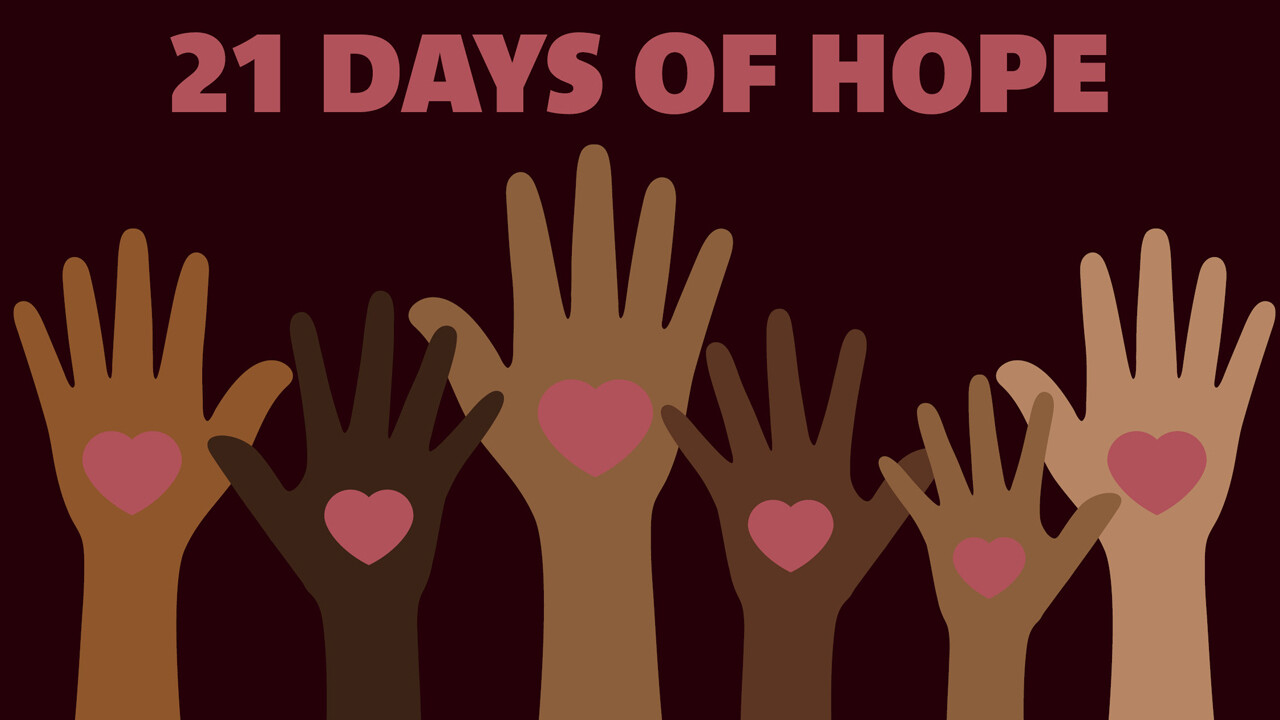 January 22
Friday, Day Thirteen
"If your dream only includes you, it's too small." ~ Ava DuVernay
If you are able, watch the movie "13th" available on Netflix.
"We thank you for your church, founded upon your Word, that challenges us to do more than sing and pray, but go out and work as though the very answer to our prayers depended on us and not upon you. Help us to realize that humanity was created to shine like the stars and live on through all eternity. Keep us, we pray, in perfect peace. Help us to walk together, pray together, sing together, and live together until that day when all God's children -- Black, White, Red, Brown and Yellow -- will rejoice in one common band of humanity in the reign of our Lord and of our God, we pray. Amen." ~ Rev. Dr. Martin Luther King Jr.
---
21 Days of Hope, as a devotion, is a journey through scripture, prayer, and resources that can move those of us who are white toward a closer understanding of racism in our country and the experience of our black and brown brothers and sisters.