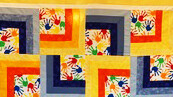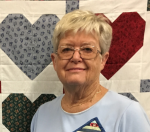 Welcome to join us for two full days of learning new quilting skills, enjoying the fellowship of friends, and inspiration from two lunch time speakers. This year's quilt instructor is Kay Kent, who will teach a pattern called "Fabulous Frames". Kay is a legendary artist and quilter. She will be leading us in learning a skill that may be new to you: mitering corners. Click here to find out more details about this project.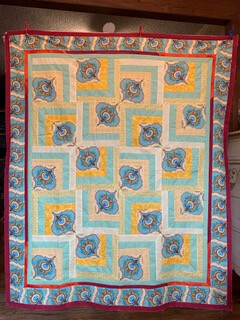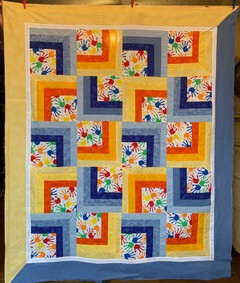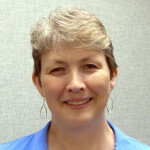 At lunch time, we will pause for inspiration. We will have two speakers who will feed our hearts as we feed our bodies. On Friday, Rev. Tamara Walker will tell us about growing up as a child of missionaries in Africa. Tamara is a member of Prayers & Squares, yet we have not yet heard this story.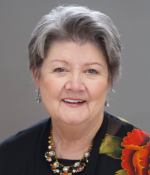 Mary Beth Klauer will be our lunch speaker on Saturday. She has been working for several years with ministries whose goal is welcoming recent immigrants and helping them to get settled in new homes. These immigrant families have had to leave their homes because they have worked with the United States military as translators.
Lunch will be BYO – bring your own lunch. This will keep us within the Covid guidelines and keep the cost low as well. There is a soda and water machine near the office, or you can bring something to drink. Also, there will not be coffee available as in past years.
We are doing reverse door prizes this year! Please bring one or more articles that can go in a sewing basket for an immigrant woman. These can be gently used or new. They need all kinds of sewing tools: scissors, pincushions, seam rippers, pins, thread, etc. Also, check your supplies for items you purchased but didn't use: zippers, bias tape, buttons,
This year due to Covid restrictions our retreat is organized a bit different.
We ask that you:
Wear a mask
Are vaccinated
Bring your own lunch and snacks
Cost is $10 per day. Pay at the door (cash or check). Come one day or both
Download flyer with more details here
RSVP here by Wednesday Oct. 20